Click here to download the complete pdf.
Background
Over the past eighteen months we have started to see a slow recovery from the recessionary pressures that dominated the British and World economies from 2008 onwards. During this period London has seen the greatest increase in market activity in all property sectors, not just the leisure sector. This growth has started to filter out to the rest of the country.
Investment is starting to increase as a result. There are new developments being undertaken, in addition many of the operating companies are starting to re-invest within their estates. Whilst there is still a degree of caution, the general consensus appears to be one of cautious optimism.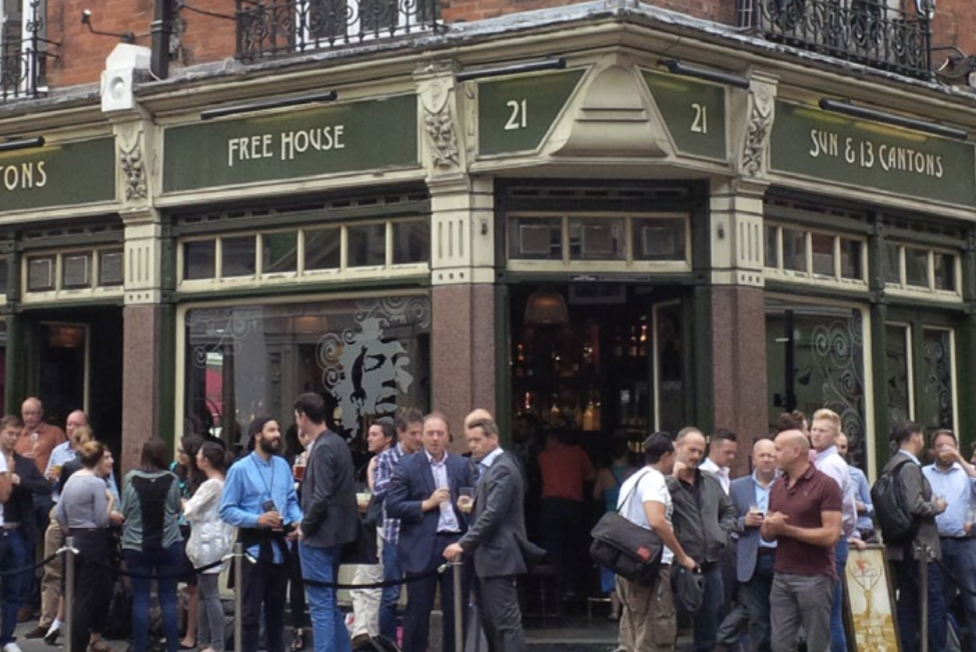 Free of Tie
Sun & 13 Cantons, London
Acted for London Brewer
Issues to Consider
When considering any survey it is the understanding of the core data that is paramount. There is always a story behind every deal. In any negotiation there needs to be a feeling by both parties that there has been a win-win situation. To an onlooker, considering the headline information on a new letting or rent review settlement, the essence of the deal could be misunderstood if all the relevant facts are not known.
Typical concerns are: A tied lease may look like having a high rent when compared to a FOT lease down the road. However, incumbent in the deal is a trade discount and marketing and business support, some of which is unquantifiable.
A new letting may look like a very soft rent. However, the tenant may have committed to undertake major investment at its own expense thus saving the landlord from spending its own money.
It has historically been established that the hierarchy of evidence at rent review has been new lettings followed by rent reviews, Independent Expert determinations and finally Arbitration Awards. New lettings have always been regarded as the best market evidence because it is always felt that open market transactions represent the true market. However, we are seeing many new lettings lacking a degree of transparency.
For example a tenant, particularly in the restaurant or high street bar sector, may be seen to be paying a high rent. We are becoming increasingly aware of situations where landlords are extending rent free periods or contributing towards tenant's fit out costs; thus creating a form of reverse premium. Strictly speaking, to ensure consistency of comparison, these cost savings should be factored into the rent when analysed. This type of deal has the potential to distort the market. Therefore, in many respects a negotiated rent review is perhaps becoming more representative of true market levels.
There can be difficulties when comparing rents of tied leases. These have to be considered with a degree of understanding and caution. With the recession many Pub Companies and Brewers, in an attempt to support their tenants, have provided enhanced wholesale discounts. Historically, many leases were let with discounts in the region of £40 per barrel.
We have witnessed a significant range in discounts. In areas where there is strong price discounting, landlords have assisted tenants by providing enhanced wholesale discounts allowing them to remain competitive by reducing bar prices. It is therefore difficult to always compare deals without a full understanding of the discounts and other incentives provided by landlords.
Given the above comments, it is our view that both landlords and tenants should obtain sound professional advice from people who understand the nuances of agreements and transactional evidence; otherwise the wrong picture could emerge. There any many pitfalls for the unwary.
Many operators think it is money well spent to take professional advice. A mistake made today when negotiating a rent review or new rent on a letting can be multiplied year after year during the length of the lease. This also has wider implications to other deals where independently researched comparable information is quoted.
Tied Pubs
Tied leases represent a significant proportion of the UK's pub market. Over recent years many of the pub companies and local breweries have introduced Codes of Practice which provide for a more transparent letting and rent review process. This assists tenants in not only understanding the implications when taking a new lease but also being fully appraised of the landlord's position when negotiating the rent at review.
PIRRS (The Pubs Independent Rent Review Scheme) remains the low cost option for resolving disputes. Despite this, referrals still remain at a low level relative to the number of reviews being undertaken. This suggests that rents are either being agreed amicably between the parties or tenants are not making the most of this low cost opportunity.
Other than the economy, one of the factors that has influenced demand for new lettings has been the availability of modestly priced freeholds. For the past five years Pubco sell offs have dominated the market.
People wishing to enter the business have been able to acquire these freeholds rather than renting a property. More recently we have seen the number of pub company disposals drop which has resulted in a slow down in supply of these freeholds.
With an improving economy it is anticipated that there will be an increase in demand for people wanting to enter the pub market via the leasehold route. This may have the longer term impact of pushing rents upwards or increasing premiums. Though in reality, in the short term this demand is likely to take up the short fall in the number of pubs that are currently available to rent.
The majority of the original Pubco leases were granted in the 1990's. These 20 year leases, particularly those granted by the likes of Inntrepreneur, Whitbread etc. are starting to come to an end. Within Fleurets we are witnessing a number of these lease renewals being referred to County Court for resolution, despite this being a costly process. PACT (Professional Arbitration on Court Terms) continues to be the cheaper option and should be considered as a facility for dispute resolution.
Free of Tie Pubs
Free of Tie pubs have in recent years been seen as a popular alternative to tied leases. These leases allow tenants the freedom to buy their products from their own supplier rather than from a landlord's preferred choice and on the landlord's buying terms. The tenants can obtain significant discounts in the free trade market, particularly at a time where there continues to be over capacity within the UK brewing industry.
This freedom of course comes at a cost. On a like for like basis free of tie rents will be higher than would be the case for the same pub let on tied terms. This is a consequence of the enhanced buying powers being reflected in gross profit margins and ultimately the level of profit that is available to divide between landlord (rent) and tenant (reward). Also, most free of tie pubs do not have the benefit of the input of an area manager or the backing of a large Pubco. This means they do not receive the same level of support from their landlord. There isno Code of Practice to fall back on.
Therefore in many cases a free of tie lease is more suitable for an entrepreneurial operator who can operate with complete freedom and who does not require business and marketing support.
Our rental stats shows that free of tie pubs throughout the country generally have higher rents than for tied pubs. This may be a reflection of them being better quality outlets but it will also reflect the enhanced buying power of the lessees.
Most free of tie landlords are property investors and have a hands off approach to dealing with the tenants. Tenants hold the premises on commercial leases and are normally required to take full responsibility for the repairs of the building.
Landlords and their surveyors also have to be mindful of the difficulty in dealing with rent reviews where it is normally the case that no trading or barrelage information is available. The assessment of turnover and profit is therefore more subjective. It is thus more important to have access to comparable evidence.
Nightclubs
The difficulties being experienced by nightclub operators have continued. These pressures include competition from pubs with a late license, youth unemployment, student debt and also supermarket pricing leading to "frontloading" by younger customers. We have seen over recentmonths some evidence of returning confidence with the new Luminar company undertaking a number of significant refurbishment schemes. This trend is likely to continue.
Late night operators continue to be impacted by the threat of the Late Night Levy, together with the introduction of Cumulative Impact Zones. These measures, if introduced, are likely to result in increased overheads and reduced profitability. This will have an inevitable depressing effect upon rental values.
There is limited evidence of new lettings for new shell units. Many deals are for sub-lets of existing units below passing rents, or re-letting for nil premiums of previously fitted out properties. Therefore the rental evidence remains distorted. It is therefore essential for any surveyor dealing with this type of property to fully understand the background to the transaction/letting.
Restaurants
Restaurants are one of the main growth sectors in the UK. Dining out continues to be a popular pastime. Many restaurant chains continued to expand throughout the recession including the likes of McDonalds, Nando's, Jamie's Italian and high end operators.
London has seen significant activity and this is likely to continue for the foreseeable future.
Commentators have argued that some of the operators are so keen to expand that they are bidding well in excess of market rents to secure units. In many cases they will be paying for the benefit of their own brand. Where this happens, other existing operators have to deal with this spike in rents when their own property's rent comes up for review. If an inflated rent is accepted at face value this can impact on other operators. This can also impact on high street bars, which may have wider user clauses in their leases allowing use as a restaurant. These deals may be regarded as one offs. However, we have witnessed unrepresented operators falling into the trap of believing that these types of deal now represent the market norm.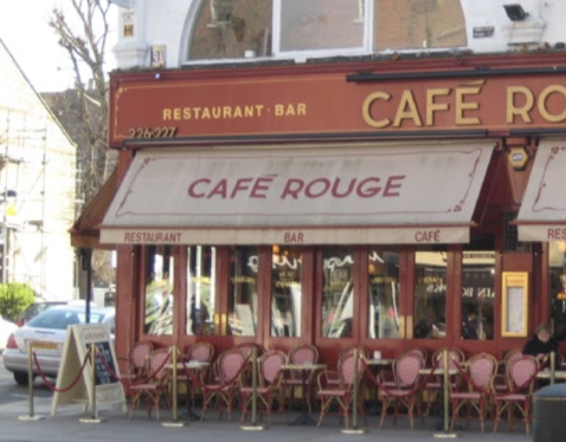 High Street Bar
Café, Rouge Chiswick
Acted for Investor Landlord
London
The London market continues to be very buoyant. Whilst many parts of the UK have experienced difficult market conditions London appears to have been immune.
In many respects the market within the M25 and particularly central London has continued to grow and many commentators are concerned that rents have become overheated. There has been significant overseas investment in all property sectors.
With increasing rents, profits will be impacted unless there is similar improvement in trading performance. As a consequence, we may see a push away from inner London into lower value outlying areas; but still remaining within the M25. Until there is some rebalancing in propertyvalues, particularly within the residential sector, it is likely within the short to medium term that rental growth will continue.
Regionally
Given the growth within London, it is not surprising that there is starting to be a ripple effect throughout the country, with the South and South East seeing the immediate benefits of the boom within London.
This is starting to spread to the Midlands and the North, but mainly the cities and more affluent suburbs.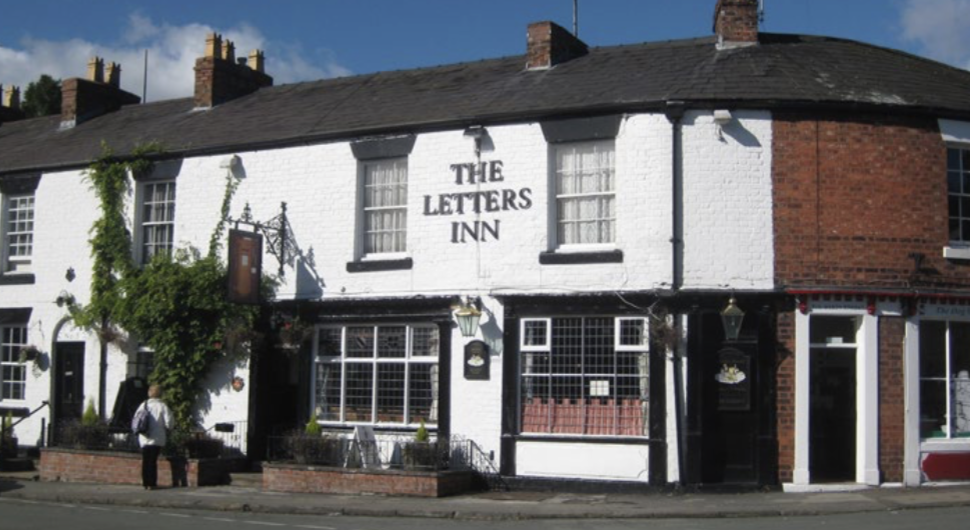 Tied Lease
Letters Inn, Tattenhall
Acted for National Pubco
Conclusion
The whole country is experiencing an improvement in economic conditions, fuelled particularly by the London market. Whether the property is a bar, restaurant, nightclub or hotel, all rents are ultimately based on affordability. Once people start to have more disposable income, trading performances should start to improve. With improved market confidence and tradingperformance, rental values will improve.
Statistics are only a snapshot of the market and it is the understanding of data that goes behind them that is of paramount importance. A rent review can be a complicated process and it is recommended that professional advice is sought. Fleurets has an extensive database of comparable evidence and detailed knowledge of both the local market and of the varying leases, and is best placed to advise landlords or tenants.