Click here to download the full Soho Leisure Property Focus.

Introduction
The neighbourhood of Soho is representative of the leisure and entertainment scene, so much so that other cities around the world have named their most lively districts after it. From New York to Hong Kong, from Buenos Aires to Málaga in Spain, they just echo the lights and buzz of their London sister.
Soho has an area of approximately one square mile and may be considered having the boundaries of Oxford Street to the north, Regent Street to the west, Leicester Square to the south and Charing Cross Road to the east. In reality, Soho has never been an administrative unit, with formally defined boundaries, but it is part of Westminster Council and is well recognised as the heart of London West End - an area which, alone, is also a synonym of leisure and entertainment.
It is vibrant, busy, touristy and conveniently located in the beating heart of London, half way from the most sophisticated west and the trendiest east.
Despite the best intentions of its original land owners to develop the land on the grand scale of its neighbors Bloomsbury, Marylebone and Mayfair, Soho never became a fashionable area for the rich. Immigrants settled in the area, especially French Huguenots who poured in from 1688, after which the area became known as London's French quarter. By the mid-18th century, the aristocrats who had been living in Soho Square or Gerrard Street had moved away.
In the early 20th century, foreign nationals opened cheap eating-houses and the neighbourhood became a fashionable place to eat for intellectuals, writers and artists. From the 1930s to the early 1960s, Soho folklore states that the pubs of Soho were packed every night with drunken writers, poets and artists, many of whom never stayed sober long enough to become successful; and it was also during this period that the Soho pub landlords established themselves, giving birth to the busiest area in Europe for the leisure property market.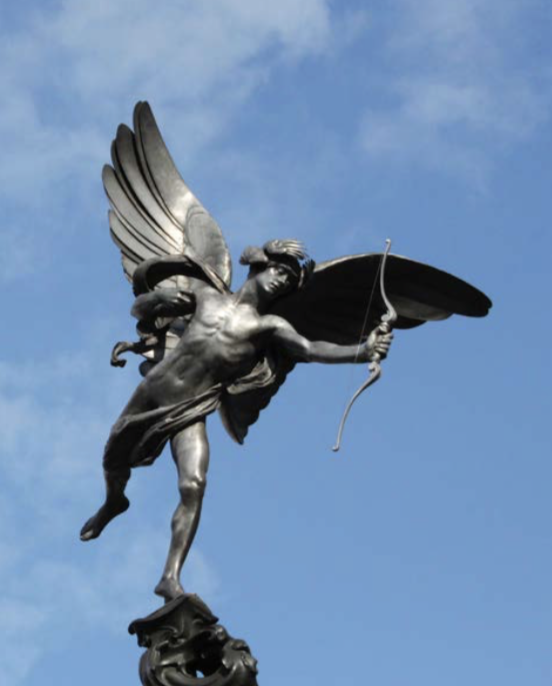 Hotels
As the area of London with most tourists and buzz any day of the week and time of the night, Soho offers an eclectic mix of accommodation, from apartments, to bedand-breakfasts, to new and historical highend hotels. The major hospitality companies have established themselves long ago in the district. No matter if tourists are looking to stay at a Premier Inn, a Radisson Blu or at the more modern - and lavishing - W Hotel, at the very corner of Leicester Square.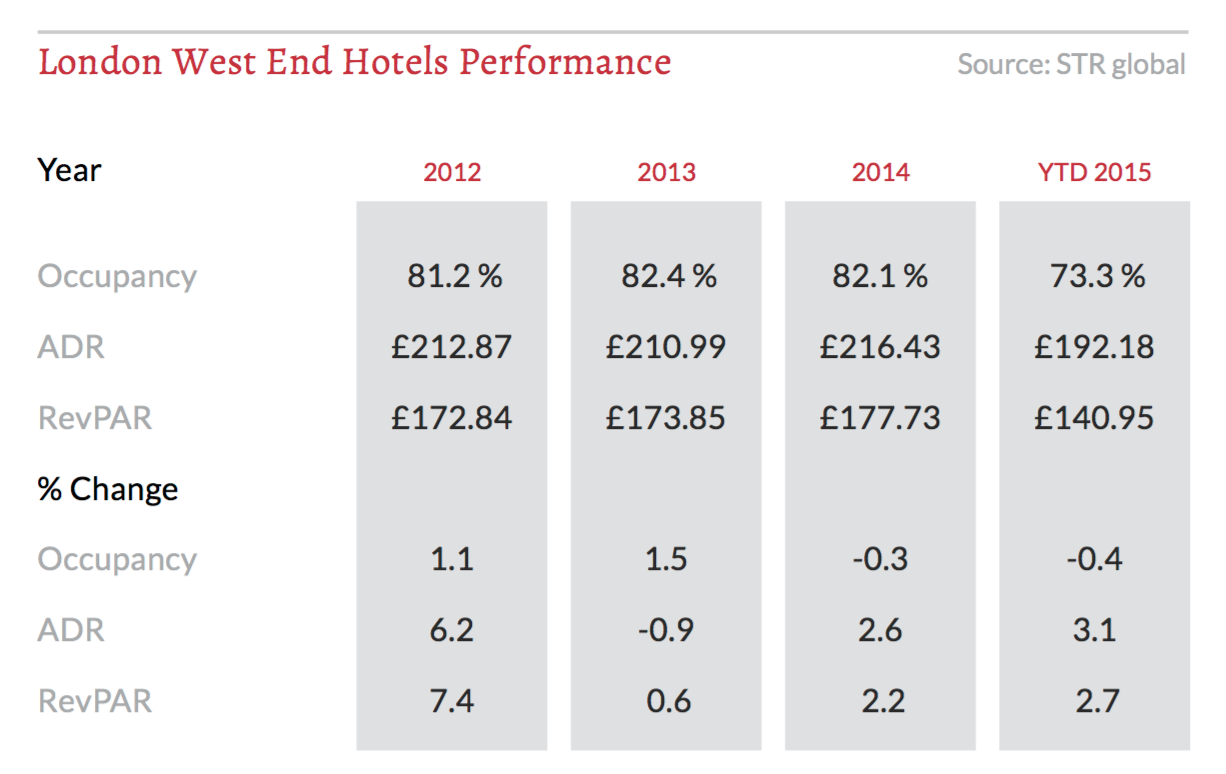 June 2014 saw the opening of Ham Yard Hotel - Firmdale Hotels, which comprises a fairly large area of Soho - the sources talk about a three-quarter acre hotel centered on a courtyard. To realize the ambitious project at 1 Ham Yard, Firmdale secured £188m from Barclays Corporate back in 2011. Fleurets was instructed by LPA Reveivers to market the freehold hotel development opportunity which saw the site sold in the region of £30m.
February 2011 also saw the re-launch of Café Royal, a former private house and home to Oscar Wilde's favourite wine cellar. Now the building hosts a luxury hotel with 160 rooms, 49 suites, one Spa and plenty of dining offers.
Amongst the historical buildings in the area - and now running as a social enterprise - a special mention needs to be made to the beautiful Grade I listed House of St Barnabas at 1 Greek Street. The House, a charity supporting people affected by homelessness since 1846, is now running an Employment Academy at the heart of their not-for-profit private members'club. The Academy participants embark on a program of accredited hospitality skills training and on-the-job work experience in roles throughout the club itself.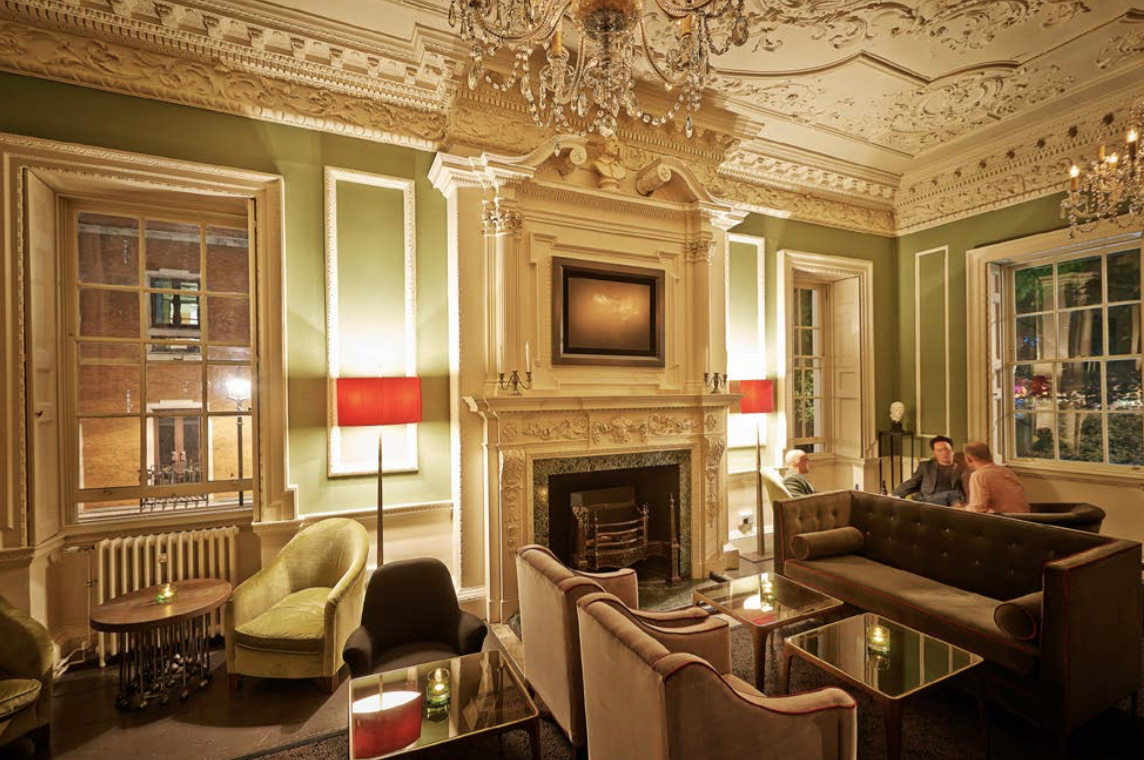 House of St Barnabas
Pubs & Bars
The offering of bars and pubs in Soho is truly extensive. This is, historically, the area where most people meet for drinks and cocktails; the profitability of the area is a real gold mine for whoever steps into the business and just on rare occasions opportunities become available.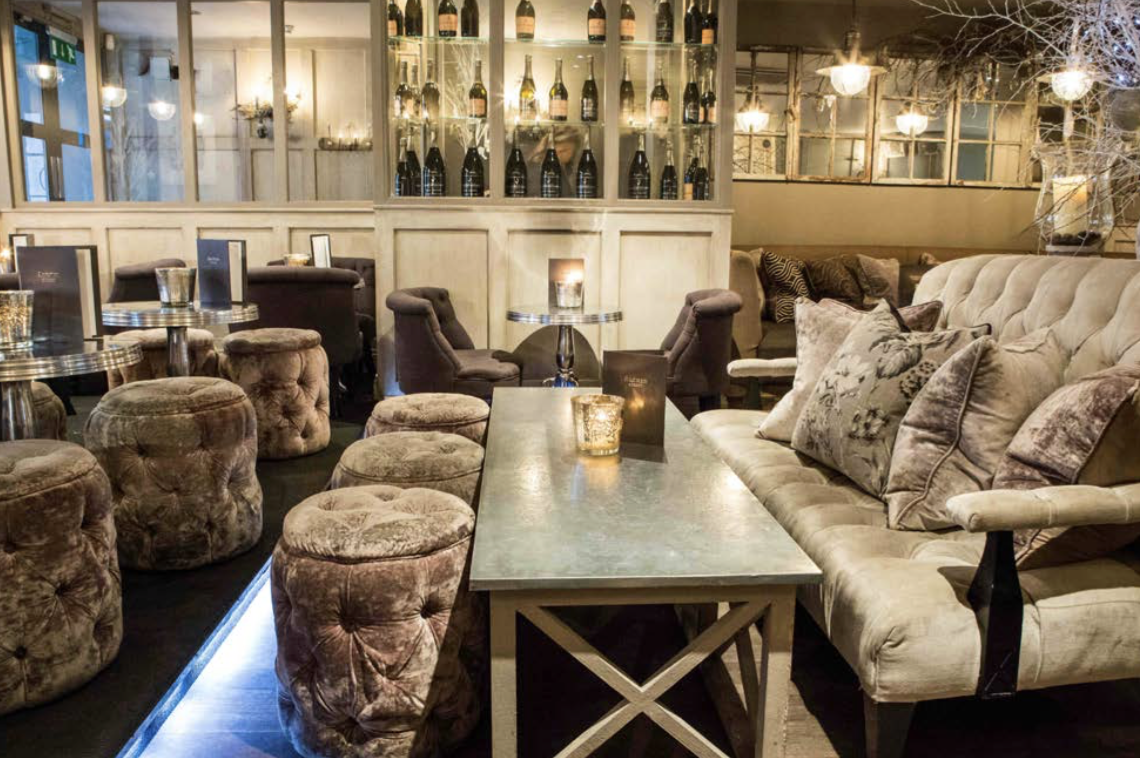 Archer Street Soho Bar
Amongst the latest new-kids-on-the block is Bar Termini in Soho's Old Compton Street - echoing the traditional Bar Italia. Bar Termini is founded by expert mixologist Tony Conigliaro, who also operates Islington's bar 69 Colebrooke Row. The daily newspaper City AM stated: "The cocktail menu is stripped down to a page - a lesson for bars everywhere. Following through with (an) Italian theme, Bar Termini specialises in variations of Negronis. Bar Termini isthe first place in the area to be granted an alcohol licence in nearly a decade. Let's hope this is the first of many and Soho will be London's playground once again." As it has always been, Soho is still very attractive to overseas eyes. Moscow-based hospitality group Table Talk has targeted the area for its first UK v enture and is set to open a French-style coffee shop and wine bar, Jean-Jacques. It plans to launch in the 3,554 sq ft former Spanish and Moroccanrestaurant El Cantara, split over three levels, at 45 Frith Street, W1. Jean-Jacques is taking an assignment of the lease, which expires in 2026, at a rent of £108,000 per year.
Cahoots in Kingly Court
Restaurants
When it comes to the restaurant sector, both wealthy local operators and multiple brands are trying to get their feet in Soho, sometimes with original concepts: Pizza Express established its Jazz Club in Upper James Street, for example.
But Soho is not just a place for big chains. The Spanish Tapas concept Mas Que Menos found a spot in Wardour Street to open its second restaurant last October; the Ecuadorian Tostado launched the month before in St Anne's Court and Vapiano made its debut in Wardour Street in June.
Soho offers the perfect crowd for original and new concepts: October was also the month in which Bubba Gump Shrimps, the shrimp restaurant inspired by cult movie Forrest Gump, opened in the Trocadero, while Spring 2014 saw the opening the first Soho Bikes, a coffee shop offering coffee and accessories for bikes.
The area is also an Eldorado for inbound investments: US burger specialist Five Guys are planning to launch a new venue in November 2015, while pizza experts NY Fold, also from across the pond, are planning to launch the new brand which claims to be "especially designed for the UK Market". The idea rises from Chef Bruno DiFabio, a US pizza celebrity chef. Soho is, of course, on the list of primary London locations to watch out.
Also inspired by Northern America cuisine, the concept Top Dog is rumoured to open in April. Ignite Group chief executive Matt Hermer is joining forces with his wife Marissa to launch the new venture, which will debut on the site at 48 Frith Street and will be chaired by Ewan Venters, chief executive at Fortnum & Mason. The project is also privately funded.
Deals
In October 2014, acting on behalf of Schroders UK Property Fund, Fleurets has re-let the former Revolution Bar, 2 St Anne's Court, Dean Street, Soho. "Active management of this key central Soho unit has delivered strong rental and capital value growth" revealed Graeme Bunn, Director and Head of Professional Services at Fleurets.
Previously occupied by Inventive Leisure Limited at a rent of £212,500 per annum, Fleurets agreed terms for the surrender of the lease, and subsequently re-letting the 5,654 sq ft ground floor unit to Burger & Lobster Restaurant Group Ltd on a new 25 year lease at a commencing rental of £300,000 per annum. The property now trades as Rex & Mariano.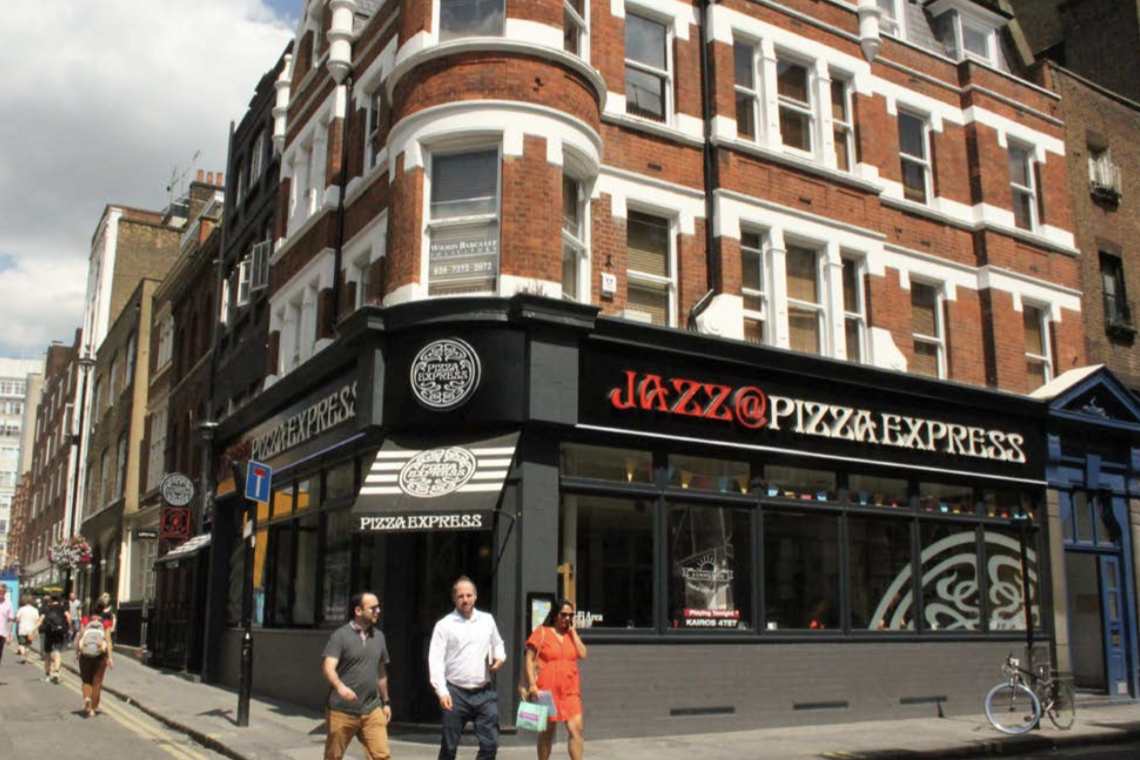 Pizza Express Jazz Club in Dean Street
Leisure & Night Clubs
Soho is synonym of theatres: from musical to plays, every taste is taken into consideration and a stroll down Shaftesbury Avenue offers more option than most cities in Europe. Whether is it dancing to Michael Jackson's songs, assisting to the adaptation of the latest bestseller or clapping at an Oscar Wilde's classic, the theatre scene is competitive as one would expect for the artistic centre of London.
For decades, Soho has been the set where friendships in the creative industry just happened. Wardour Street was the home of the legendary Marquee Club (90 Wardour Street) which opened in 1958 and where the Rolling Stones first performed in July 1962.
Eric Clapton and Brian Jones both lived for a time in Soho, sharing a flat with future rock publicist, Tony Brainsby. Soho was also home to Trident Studios at 17 St Anne's Court between 1968 and 1981 where some of the world's most famous artists of all time recorded music including The Beatles, Elton John, Queen and David Bowie.
With such vibrant artistic crowd, it is not with surprise that the private club Soho House, dedicated to the creative industry, choose to be named after the district and located its flagship member club on Greek Street. The property will undergo a refurbishment during this year and the future months will also see the opening of a Soho House II in Dean Street.
Also dominating the leisure scene of Soho is the LGBT crowd, with its G-A-Y nightclub offering affordable drinks, young crowd and plenty of Kylie (Minogue) & Britney (Spears) every day of the week. The club is spread over three floors and is always busy. The same crowd, earlier in the evening, also hangs out at the beautiful pub Yard in Rupert Street, which is becoming one of the place-to-be for warming up for a flambo yant evening in the capital.
There is truly, in Soho, all the life that one can afford, but what makes it truly special is that in a district that has seen it all, the best is yet to come.