Brighton is one of the most diverse, cosmopolitan, green, liberal and exciting cities in the UK, boasting a visitor count which exceeds its population. The effects of Brexit are rippling through the industry but there is no doubt that Brighton's vibrancy will remain, leading the way with a raft of new openings, pop-ups, collaborations with smaller venues as well as price-sensitive niche offerings focusing on the local customer base; demonstrating the appetite for independent operators and homegrown talent.
Thirsty?

One of the most recognisable Brighton pub companies is Laine Pub Company, which has circa 50 outlets. Also, Indigo has now established itself with over 20 outlets. They, and others, have a common theme: to make the customer feel that they are visiting an independent venue not just a facsimile of a company style, which reflects the local community's support of independent venues.

Laine's brewing arm, Laine Brew Co., has joined others in the craft beer revolution offering their products across the city. Others include the Brighton Bier Company, Liberty Beer, Bison Beer, Two Tribes, Lost & Found and Holler which has just opened its first microbrewery and taproom in an unfashionable area near London Road.

The wine market is also rapidly expanding; one such expanding brand is L'Atelier du Vin, now with three sites, they provide a prohibition-style venue with a huge range of wines, champagnes and cocktails in 'hidden' venues. Others include Fourth & Church, Ten Green Bottles as well as off-sales expert Butlers Wine Cellar, who supply many Brighton & Hove restaurants.
Other A4 new openings in the last year include: Brighton Bier (who now have Bier Haus, Haus on the Hill and Free Haus) and Daddy Long Legs, the latest offer from Plotting Parlour operators, sold to them through Fleurets. It takes its name from the electric railway which used stilt-like legs to operate a tram from the Marina to Rottingdean.

Hungry?

New openings include Murmur, sister restaurant to the award-winning 64 Degrees, run by Michael Bremner who appeared on the Great British Menu; as well as Etch by Stephen Edwards, a Professional MasterChef winner, who has recently received a Bib Gourmand.

2018 saw a number of national brands establishing themselves in the city such as the Ivy (Bistro), Patty & Bun with their first unit outside London as well as Honest Burger.

Fleurets' recent off-market sales include: Food for Friends, an iconic vegetarian restaurant and the former Alfresco, also established in the 1980's, was sold to City Pub Company and now trades as Brighton Beach Club, their third acquisition in the city.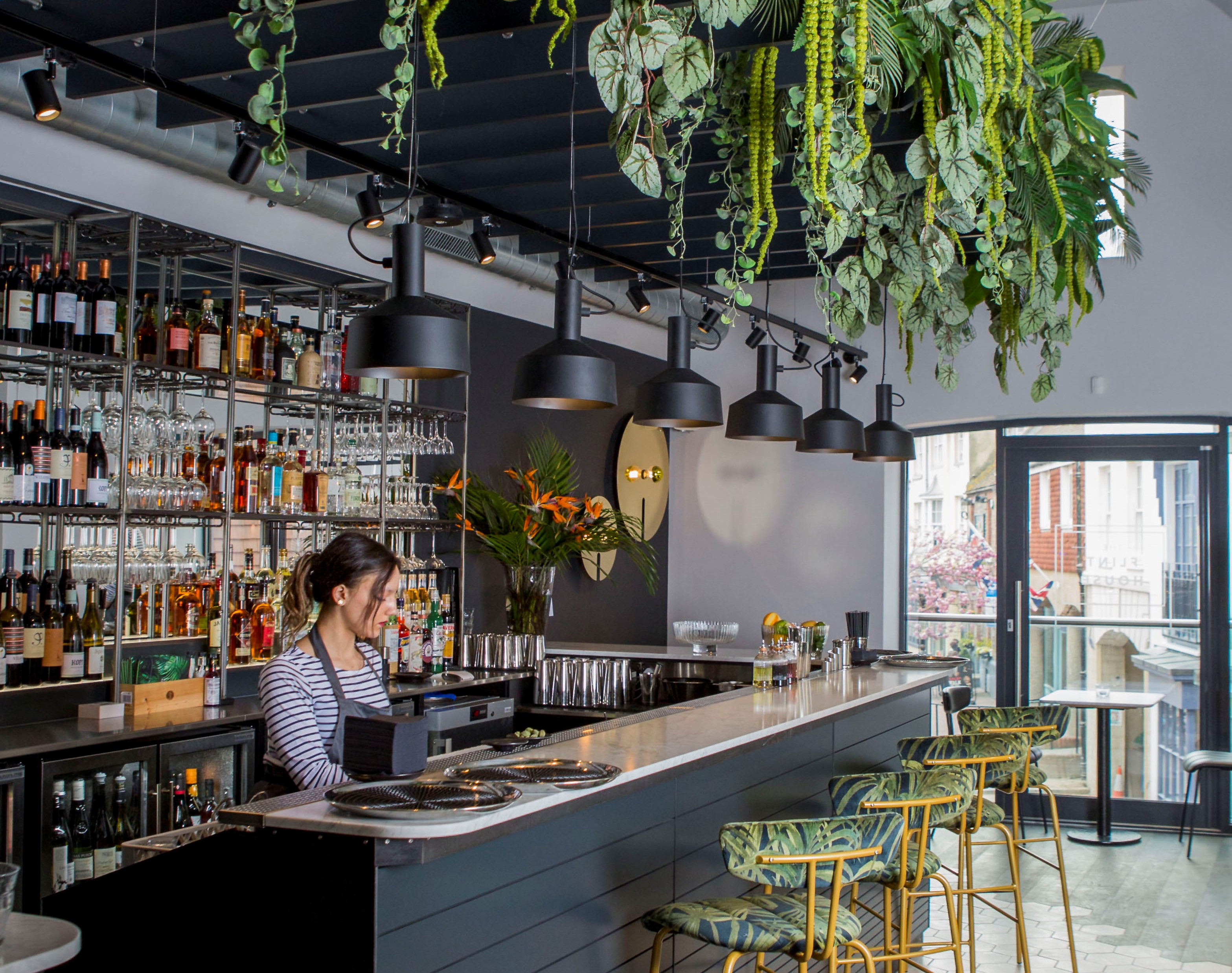 Flint House, Gingerman Group

Brighton is proud of its reputation for independents. Local Gingerman Group was set up in 1998 and comprises of Gingerman, Ginger Pig, Ginger Dog, Ginger Fox and new venue, Flint House. Other standout independents are Lucky Khao, The Set, Riddle & Finns, Little Fish Market and Salt Room/Coal Shed as well as Terre à Terre and vegetarian/vegan pizza operators Purezza, who expanded from Brighton to Camden, acquiring a site from Fleurets. In 2018 we witnessed the expansion of several local brands reflecting their success in the city; Curry Leaf Café, Cin Cin, Fatto a Mano and La Choza, are all very different and all very 'Brighton'.
Pop-ups are not unique to Brighton but many have collaborated with operators on a franchise basis and provide a unique opportunity for small independents to showcase their produce. With premiums/rents becoming prohibitive, this is an affordable way to get on the foodie ladder. Examples of pop-ups within other businesses are: Lost Boys, Kitgum Kitchen, Baby Bao and Papa Pitta.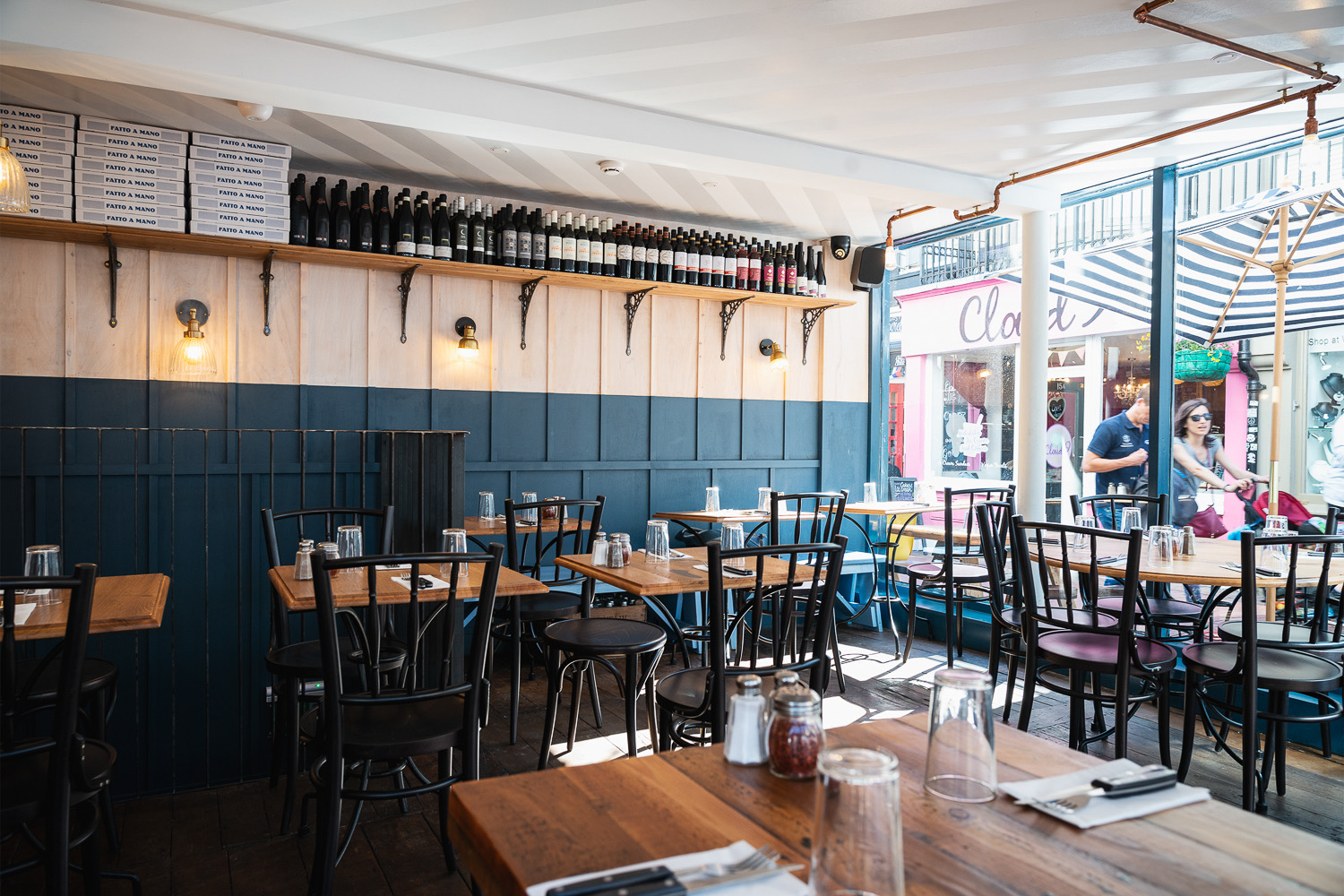 Fatto a Mano. Credit - Xavier D. Buendia www.xdbphotography.com