Click here to view our online pdf reader.
Click here to open the pdf directly.
A comprehensive review in a magazine format with topical and informative articles from both experienced Fleurets staff and from external trade organisations, to inform and advise, including a round up of property availability nationwide, broken down by region and by sector that displays the extent and variety of opportunities on the market.


In this issue:
Five-star time - It has been an exciting period within the hotel property sector.
Digging Gold in the Far East - Looking at UK corporate restaurant operators expanding into Asia.
Mind the Gap! - Comments from ETM Group, Lloyds Bank, Santander, NatWest & Barclays.
Trade Insight - Comments from the ALMR & the British Hospitality Association.
Turning up the heat - Looking at the UK leisure property investment market.
Fleurets London Leisure Focus - 2014 activity by Fleurets within core Central London leisure locations.
Hotel commentary and properties for sale
Restaurant commentary and properties for sale
Investment commentary
Pub commentary and properties for sale
Leisure commentary and properties for sale
A vintage year awaits
Martin Willis - Managing Director
If the buzz around the seven Fleurets offices is anything to go by, it seems the entire leisure property sector is feeling reinvigorated and ready to complete a deal or two. Demonstrated by an abundance of activity in all areas of the market, 2014 is looking like delivering a vintage year for corporate M&A activity.
Beginning with the hotel sector, recent activity saw Starwood Capital Group acquire 23 hotels from De Vere Group and six hotels from Four Pillars. St James Hotel Group acquired 14 former Forestdale Hotels providing in excess of 160 rooms and Topland acquired eight Hallmark Hotels reportedly for around £75m.
The leisure investment market continues to attract increasing attention, perhaps the most notable deal being the acquisition by Cerberus Capital Management of 63 public house investments let to Spirit Pub Company from a consortium including Prestbury Investment Holdings.
In the restaurant sector, Hony Capital, one of China's largest private equity firms, acquired Pizza Express, in a deal that values the Cinven-backed chain at £900m - the largest transaction in the European restaurant sector in the past five years.
The pub and bar sector is also ever evolving. The Punch restructuring is well under way, Hawthorne Leisure acquired 275 tenanted and leased public houses from Greene King and a further 88 from R&L, followed closely by M&B's acquisition of the majority of the Orchid Estate.
Activity of this nature, supported by generally improving, and in cases strong trading resultsfrom the major operators, is bolstering market and sector confidence, which in turn is filtering down the market hierarchy, with single asset sales and the private market also experiencing increased activity. This is therefore a recovery that has the prospect of benefiting all leisure property owners.
With improving economic and trading conditions; growing confidence from buyers, investors and lenders; more fluid lending and an increasing number of opportunities being available, the level of transactional activity looks set to continue. I'll raise a glass to that. Perhaps even two!
Five-star time
Paul Hardwick - Director
It has been an exciting period within the hotel property sector, with many positive aspects to draw upon in terms of trading performance, transactional activity, mergers and acquisitions, brand roll out and expansion and new openings.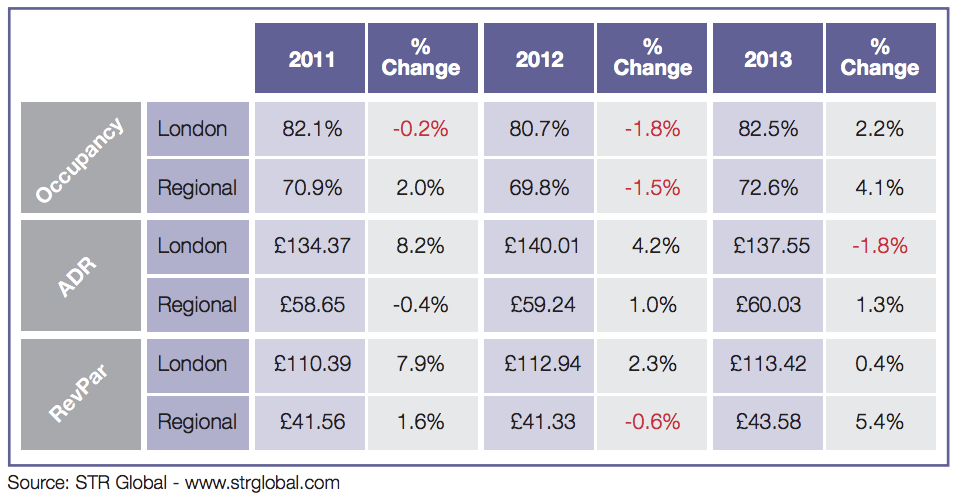 Five years ago, in 2009, we were instructed by the Receivers to act as Joint Agent in the sale of the freehold interest in a 0.68 acres mixed use development site in the heart of Soho in London's West End. This was acquired by Firmdale Hotels. The hotel was developed at a reported cost of circa £88m and opened in June as a luxury hotel with 91 bedrooms, 24 apartments, bar and restaurant, spa and gym, theatre and bowling alley, as well as providing 13 retail units. Securing such a site for a new build development of this nature in the heart of Soho is almost unknown and the quality of the product that has been developed by Tim and Kitt Kemp is testament to their flair and imagination.
Activity within Central London continues to dominate the hotel property sector, as expanding operators pursue their aggressive acquisition targets supported by strong economic and trading fundamentals.
At a recent conference hosted by Accor, their commitment to growth in the UK hotel sector, particularly within London, was clearly enforced, with an ongoing target of around 20 to 25 new hotels a year. Alongside similar ambitious plans promoted by the likes of Travelodge and Premier Inn, as well as the many emerging brands, demand for key opportunities is fierce.
This is, perhaps, not unsurprising given the rewards that are available. In their annual report and accounts for 2013/2014 Whitbread reported that its hotel estate, which comprises approaching 57,000 rooms, grew by 3,771 rooms during the year, with a reported pipeline of 11,500 rooms. Total revenue from the hotel and restaurant division increased by 9.8%, with underlying profit rising by 11.2%.
Premier Inn reported like-for-like sales growth of 5%. With performance of this quality, it is no surprise that Whitbread have a target to reach around 75,000 UK rooms by 2018.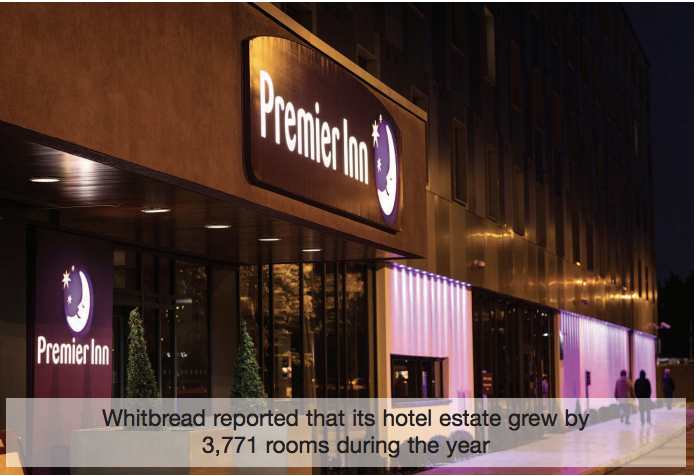 At a corporate level, the last six months or so have seen the acquisition by St James Hotels of 14 former Forestdale Hotels providing in excess of 860 bedrooms. Starwood Capital Group have been particularly acquisitive, securing 23 De Vere venues providing over 2,400 rooms reportedly for in excess of £230m, which followed on the heels of the group's £90m acquisition of six Four Pillars Hotels. More recently, Topland acquired eight Hallmark Hotels providing 730 rooms reportedly for £75m. Additional groups are also currently in the market, and news of further group level deals is imminent.
Traditional hotel investment sales are typically dominated by key brands such as Travelodgeand Premier Inn. These are transacting at net initial yields of sub 4.5% in instances in the capital, albeit perhaps more typically reflecting between 5.5% and 7.5% in the regions, depending upon location, development size, price quantum, brand and, of course, tenant covenant.
There is far less transparity and much greater disparity in hotel pricing on a vacant possession basis, prices paid for trading entities varying enormously from as little as £20,000 per key in respect of distressed, provincially located hotel opportunities to in excess of £500,000 per key in relation to high quality, luxury opportunities in Central London. As ever, pricing continues to reflect the basic fundamentals of location, product quality and condition, operating standards and, of course, the availability of a proven track record of trade and profit performance.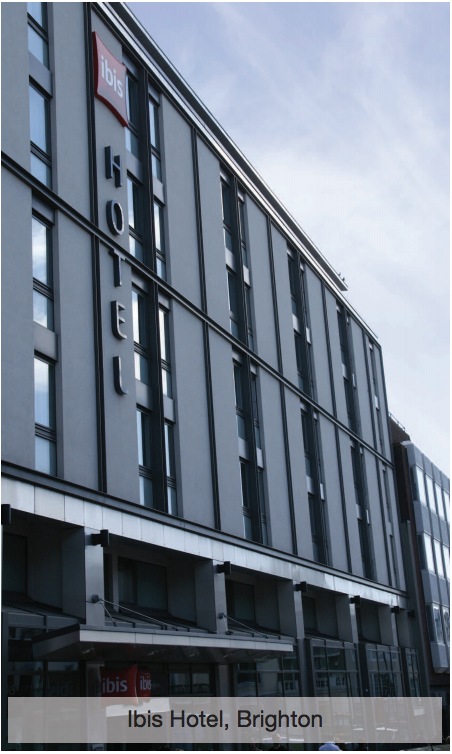 Although in Central London, on the back of low interest rates, perceived income/asset security and value growth prospects, competitive bidding on acquisitions is driving hotel pricing to a level reflective of prime rental investment returns, sometimes lower, where buyers consider the underlying inherent 'property' value is ahead of the existing hotel value. Each asset must be considered very much on its own merits and it is misleading to generalise.
The provincial market continues to receive a steady trickle of distressed sales, perhaps most notably from within the unbranded mid-market three-star sector. This sector has, to a large extent, been subject to the greatest competitive pressures during recent years as a result ofthe 'squeeze' from improving standards of the budget hotel operators and the competitive pricing being promoted by the branded four star groups. These businesses often remain viable hotel operations, although the sector is seeing an increase in the number of hotels being acquired with a view to re-development for alternative uses.
The leasehold hotel market, particularly new lettings, remains dominated by a small number of the major expanding branded groups, such as Travelodge, Premier Inn and Accor, with hotel owners and investors seeking the comfort and security offered by brand profile and covenant strength. Letting activity in the private sector, particularly in the provincial market, remains subdued, although our recent letting of a small tourist hotel in Lancaster Gate, London identified strong operator appetite for such opportunities.
The present buoyancy of the hotel sector is difficult to dispute, albeit concentrating on the right properties in the right locations at the right prices. Market polarisation remains, however, as hotels in the provinces continue to feel the pressure, particularly in terms of profit conversion, as margins are struggling to keep pace with growing overheads. Performance, market and economic conditions and sector confidence are, however, improving which can only assist to fuel activity.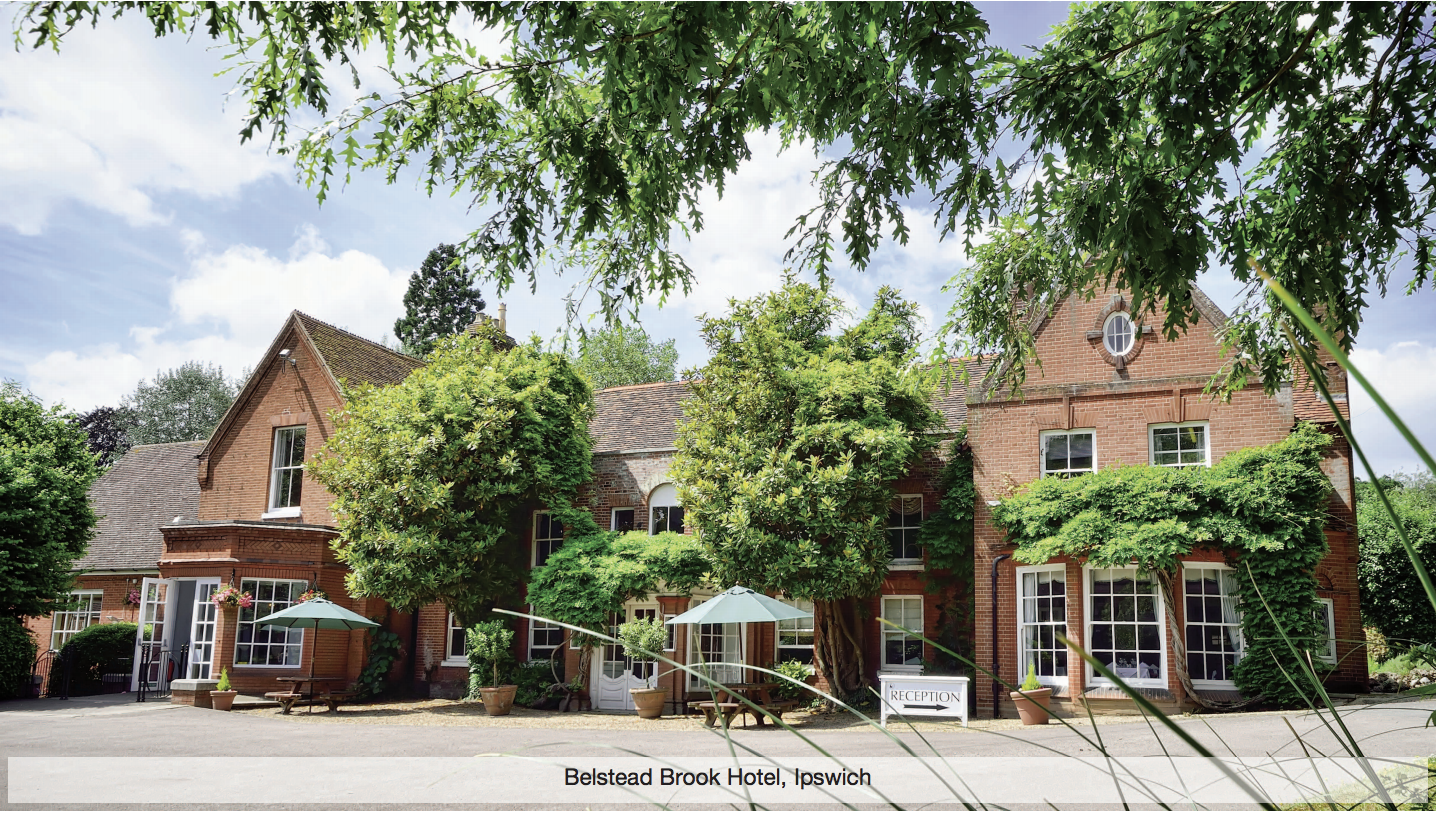 Digging Gold in the Far East
Graham Campbell - Head of Restaurants
The second half of the year has kicked off with the completion of the largest corporaterestaurant deal for many years with the sale of Pizza Express to China's Hony Capital for a figure reputedly in the region of £900m, equating to c.£2m per unit.
It is perhaps on reflection, no surprise that it was purchased by a major Chinese private equity buyer. Pizza Express has an already established, if admittedly small international foothold, with restaurants in the Middle East, a joint venture with Bharti in India and more importantly operates 22 restaurants in Hong Kong and Shanghai.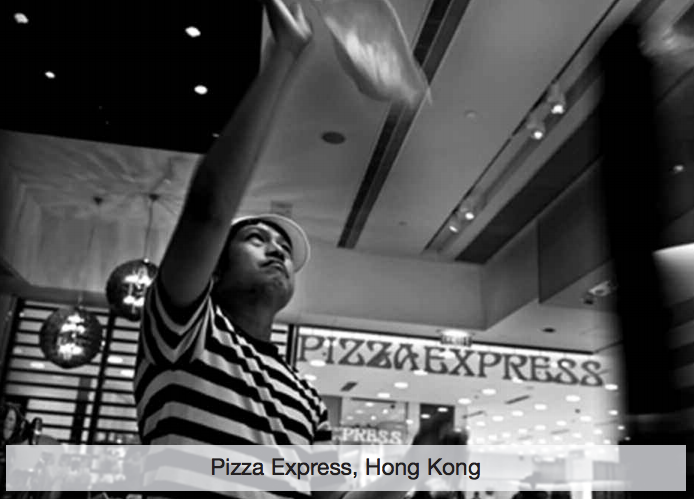 China is the most populated country on earth with 1.3 billion people, equating to over one fifthof the world's population. It is a rapidly growing economy with a large emerging and increasinglywealthy middle class.
The country's growth as an economic powerhouse has been well documented. It has in the last 10 to 20 years become a major investor in international business and industry, particularly within sectors such as oil and mining in Africa but until now nothing in the corporate restaurant sector.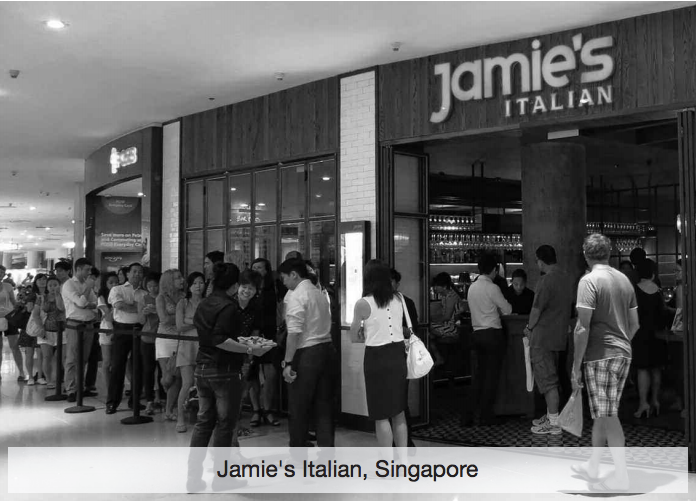 The American brands such as Yum! and McDonald's have been at the vanguard of international expansion in Asia for many years and there are now few places in the world which have not been exposed to the famous yellow arches, the Pizza Hut hat or Colonel Saunders chicken. Yum! entered the Chinese market in 1987 with KFC and followed with Pizza Hut in 1990. It has since now expanded to over 6,400 restaurants in more than 950 cities and they expect to open a further 700 new sites in 2014. Both these operations have been welcomed enthusiastically by the growing consumer class in China and have been a major success story for Yum!
Pizza Express has over 430 restaurants in the UK, a country with a population of c.70 million and the Pizza Express brand is now a mature operation with more limited scope for growth. The opportunity for the brand to expand throughout China and Asia in general, is however substantial and where Yum! blazed a trail, it seems that Hony are set to follow and a new chapter in the Pizza Express story looks set to unfold over the next decade in the Far East.
They will have the backing of local expertise and knowledge. But operating successfully in overseas markets is not always straightforward and whilst we live in an ever smaller and evermore cosmopolitan world it can take time for cultural differences and tastes to settle down. Both KFC and Pizza Hut have tailored their menu to reflect this dynamic in China, with the former having a selection of beef, rice, seafood and fresh vegetable dishes. No doubt there will be a similar brand stretching that will occur with Pizza Express as it expands beyond their geographical hub in the main business cities of south east China.
Many established UK brands have been following a similar international path as Pizza Express albeit in a more measured scale. Whilst there still remains opportunities in the home market, we have gone through a period of rapid expansion over the last five years, in terms of the sheer number and variety of casual dining restaurants to be found in our leisure parks and High Streets. We have probably not yet reached saturation, but the UK market is becoming increasingly mature and the scope for major growth is limited. What constitutes market saturation will vary from brand to brand but it is a problem that more and more will need to confront and address if they are to continue to drive profit for their predominantly private equity owners.
International expansion in developing markets is a key area where many of these brands can drive new growth both in terms of restaurant numbers and profit. In many cases some of these market places may even be more suited to their offer than many of the towns and cities around the UK, where the demographic profile and level of spending power may represent an altogether riskier proposition.
In the case of higher value specialist brands that have developed in London it maybe more appropriate to look at expansion abroad in the major business centres rather than venture into UK provincial cities. Burger & Lobster having successfully established themselves in central London are set to open in Dubai next rather than the more predictable Manchester or Leeds.The recent quick demise of L'Entrecote in Manchester is a salutary reminder of the risks. The Middle East and the oil states with a growing tourist trade and a strong ex pat community have been a popular alternative target for many operators.
Carluccio's is one company that has embraced this route and has announced plans to ramp up its international expansion plans. They currently have restaurants in Turkey and the UAE but are now looking to open their first restaurant in the US in Washington DC. This is the first of seven new international sites that they have in the pipeline for 2015 with both Chicago and Boston mentioned as likely targets.
Whilst they continue to expand in the UK with an estate of c.100 restaurants Simon Kossoff has stated that he feels that c.170 maybe close to their saturation point in the home market andexpansion into new markets is a key plank of their strategy going forward.
They are of course not alone, Jamie's Italian which due to the nature and scale of each operation has more restricted expansion opportunities in the UK, have opened up in diverse locations from Hong Kong, Singapore, Dubai, Australia and Ireland, with further targets in the pipeline. Wagamama likewise now have an established worldwide presence with 17 international restaurants and the opportunity for these and other brands on the world stage is significant.
It seems that there remains opportunities for new and established players to expand in their home territory. We are also now firmly in an era where the many UK brands like many of their American cousins before them, are becoming a cultural export. We may as a country not have had the greatest of culinary track records, however, it seems that we have at least learned how to brand and repackage the traditions of other nations and export for wider International consumption.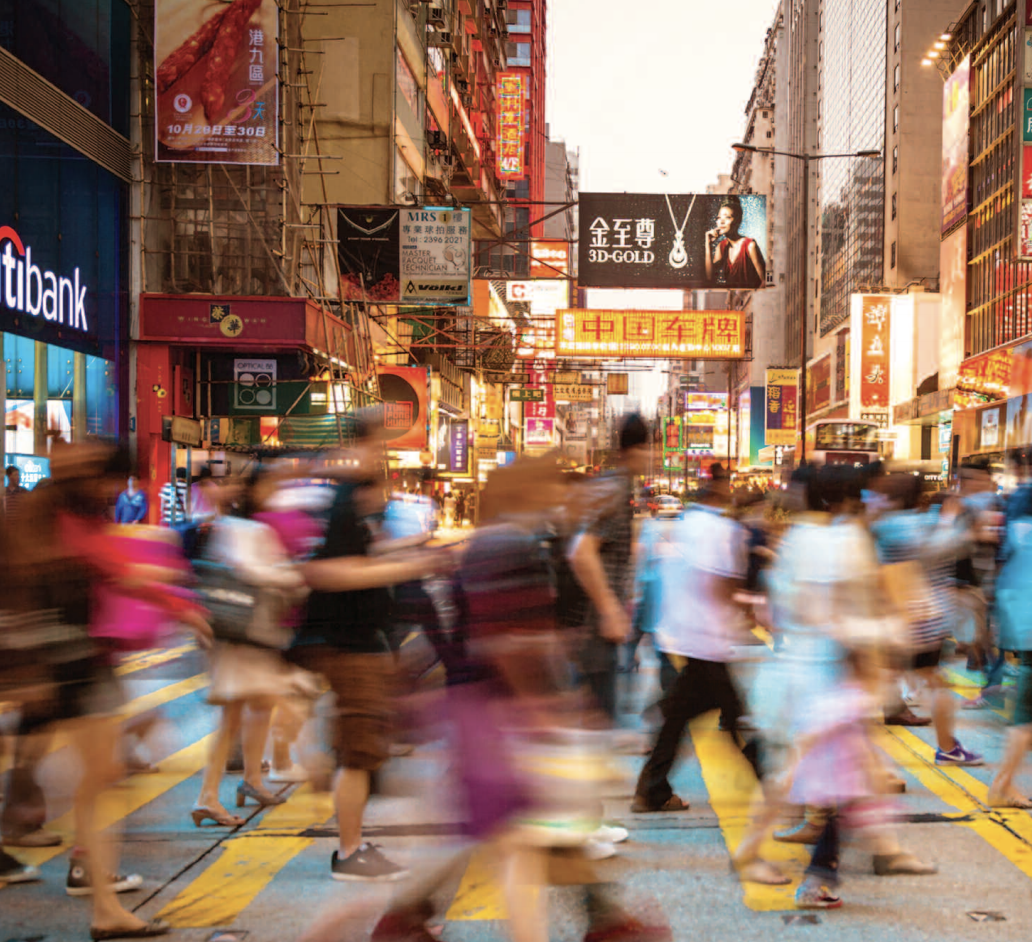 Mind the Gap!
Ed Sandall - Associate
It is earth shatteringly obvious to repeat once more that the hospitality sector was hit extremely hard by the downturn in the economy with consumers choosing to go out less and when they did, spend less.
We also have real proof that it was not just the economic pressure which has affected ourtrade, general consumer habits have shifted in the last 10 years with beer volumes in decline and a shift towards foods, wines and of course coffee. Despite all of these pressures, in the future it is a distinct possibility we will regard 2014 as the year the sector fully recovered.
It is important we consider the macroeconomic factors prevailing over the last 12 months. The economy has seen four consecutive quarters of GDP growth, the continuation of record low interest rates, falling national and youth unemployment, together with inflation being under control. The housing market is also seeing signs of recovery nationally set against fears of a bubble in London and the surrounding areas.
Whilst it is dangerous to draw direct comparison between the housing market and the pub sector, a "two speed market" has appeared in both markets over the last 12 - 24 months. This can be seen in trading results and asset values. Set out below are the reported like-for-like sales which highlight the strength of the London centric estates verses those with a more national footprint.
"2013 felt like a new dawn for ETM. Like for likes were 4.9% for the year. Strong results but that doesn't reflect the true picture. After several flat years following the crisis of 2008/9 confidence was back and you could feel it in the air. 2014 has seen us build on that success with like for likes of 6.1% for the first six months. A fully integrated training regime and further development of our marketing and events team has driven this success. Pre-booked events continue to grow. For example The Chiswell Street Dining Rooms, a 5 day a week operation is now fully booked on Saturdays with weddings until the end of the year" - Tom Martin | Co-founder ETM Group
"We are receiving a growing number of propositions from both new and existing customers across the leisure sector, and it is clear that activity in the industry is picking up pace and gathering momentum. Trading results and asset values are improving in key Central London and South East markets, and providing that firms have a good track record and a sound financial history, they are in a strong position to secure additional funding from their banking partners" - Avril Carol | Relationship Director Lloyds Bank Commercial Banking
Interestingly M&B report that 45% of the income is now derived from the London (23%), South East (15%) and East (7%) regions. London is becoming an increasingly important battle ground for the operators.
When discussing asset values throughout Fleurets national network of offices, anecdotal evidence points to a clear London weighting. It is extremely difficult to compare apples-with-apples in asset terms, the point is illustrated by the competitive bidding and eventual sale to Fullers of the Harp, Covent Garden for in excess of £7m, which we understand reflects a multiple exceeding 14.00 Y.P. for an established 'wet-led' business, by comparison we are aware of a number of transactions in the Midlands and the North of England involving high quality food houses, with all the managed house property fundamentals in place and proven trading history transacting between 7.50 Y.P and 8.50 Y.P.
"We at Santander Corporate and Commercial Banking have noticed an increase in enquiries from hotel, pub, bar and restaurant customers over the last 12-18 months. We are strong supporters of these sectors. The low interest rate environment, an increase in the competitiveness of the lending market and improving trading conditions appear to be fuelling operators desire to expand their estates through new acquisitions or develop their estates through refurbishment and capital expenditure programs. It is an exciting time for the sector and we are well positioned to assist operators realise their ambitions" - Michael Young | Relationship Director Hospitality & Leisure Santander Corporate & Commercial Banking
One could again conclude patrons in London and the South East have enjoyed the benefit of lower mortgage repayments, predicated on an increase in equity within their homes and continued employment allowing improvements in discretionary spend and general consumer confidence. Client feedback from the coal face of the drinking and dining market in Central London is that corporate cards are making a welcome comeback.
In addition to one off acquisitions, the mergers and acquisitions market is back in full swing with M&B's recent acquisition of 158 sites from Orchid. This year we have also seen the creation of Hawthorn Leisure as a result of the acquisition of 275 pubs from Greene King and M & P Partner's buyout of Amber Taverns which consists of nearly 100 pubs across the North of England.
"Encouragingly I am seeing increasing volumes of enquires from SME businesses to expand their estates, together with existing clients and proven operators re-entering the market seeking to capitalise on strong trading conditions and low cost of funds. Furthermore there have been a number of successful fundraisings via EIS and VCT schemes, which demonstrate strong investor appetite. My customers are finding competition for new sites extremely challenging and therefore we are seeing more leasehold opportunities as those clients seek to stretch their capital into less intensive assets that can generate cash immediately. We continue to be supportive of the right operators" - Steve Crosswell | Relationship Director Natwest Bank PLC
This M&A activity illustrates that financial institutions are prepared again to fund large scale acquisitions. At a more localised level, the major banks have all signalled their commitment to the sector and in particular the London market, which will fuel the embryonic pub co's and the independent market.
The aforementioned factors has resulted in competition for Central London assets at their highest level in recent memory, operators are starting to move outside of London to secure sites at a reasonable level where the traditional risk/reward rate of returns are available. A good example of this activity is established cocktail bar operator, Be At One seeking to capitalise upon their success in the London market by expanding into regional towns and cities and the City Pub Company's acquisition of Georgie's House, Norwich and the Lion and Lobster, Brighton and Loungers continuing expansion.
"The outlook amongst our clients is becoming increasingly positive and we are seeing more robust trading performances across our existing customer base, particularly in Central London. The market is strengthening and operators are looking to capitalise on every opportunity, either through refurbishment, improvements to their operational offering or through new acquisitions, and Barclays is keen, and has the expertise, to support this activity" - Matt Walton | Relationship Director Barclays Bank PLC
Looking ahead to 2015, and applying a fairly major caveat that the Chancellor will let the 'air out of the tyres' gently with respect to the prevailing low interest rate culture, trading levels should continue to increase, particularly food sales as the boundaries between pubs and restaurants continues to merge.
In addition with operators seeking to maximise returns, the growing trend to open earlier and offer breakfast will continue with Wetherspoon having been at the vanguard of this change. Lastly, with improved trading conditions and funding at an all time low for the major pub companies, it is likely a continuation of their aggressive acquisition of freehold managed house assets from independent operators, and new build program will continue at pace.
Only history will prove exactly where 2014 ended up in the general cycle. However, assuming the current social, fiscal and general economic trends continue, if the hospitality sector were a hospital patient, I think we can cautiously confirm it has returned to fitness but requires ongoing therapy in some areas.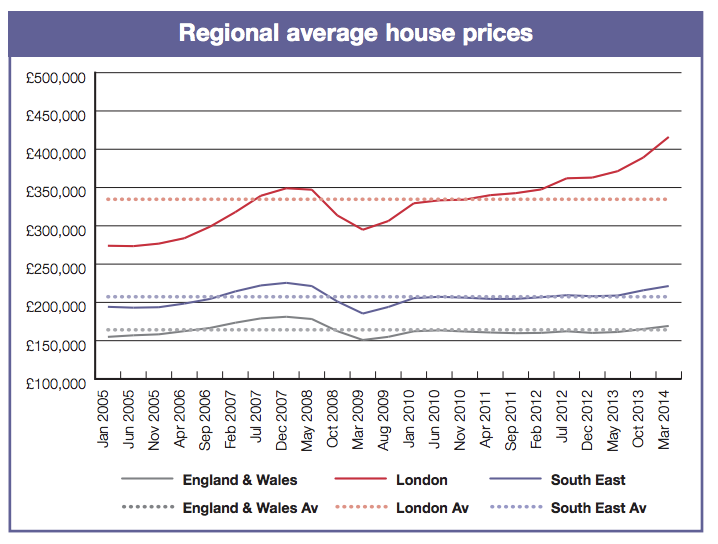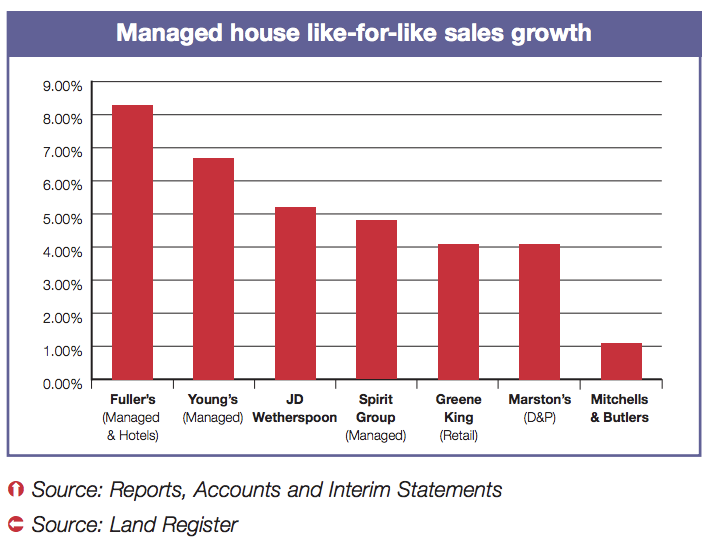 With a little help from my friend
Kate Nicholls - Strategic Affairs Director, ALMR
Another summer has so far followed a standard course - after early promise, we have crashed out of the World Cup and Wimbledon, and our performance on the cricket pitch has taken a nose dive. And at Westminster, we have had a reshuffle of the political pack of cards - and one which was more radical than might have been expected. Clearly the Prime Minister is throwing everything he has got at an outright win in 2015.
Disappointingly, we have lost the talented and energetic Minister for Pubs and the High Street, Brandon Lewis, who has been a critical friend in government on business rates, beer duty and leases - hopefully his support for the trade will be reflected in his new brief on planning. In his place we have not one but two new Ministers - Kris Hopkins, MP for Keighley is the new Pubs Minister and Penny Mordaunt, MP for Portsmouth, will take on the High Street brief.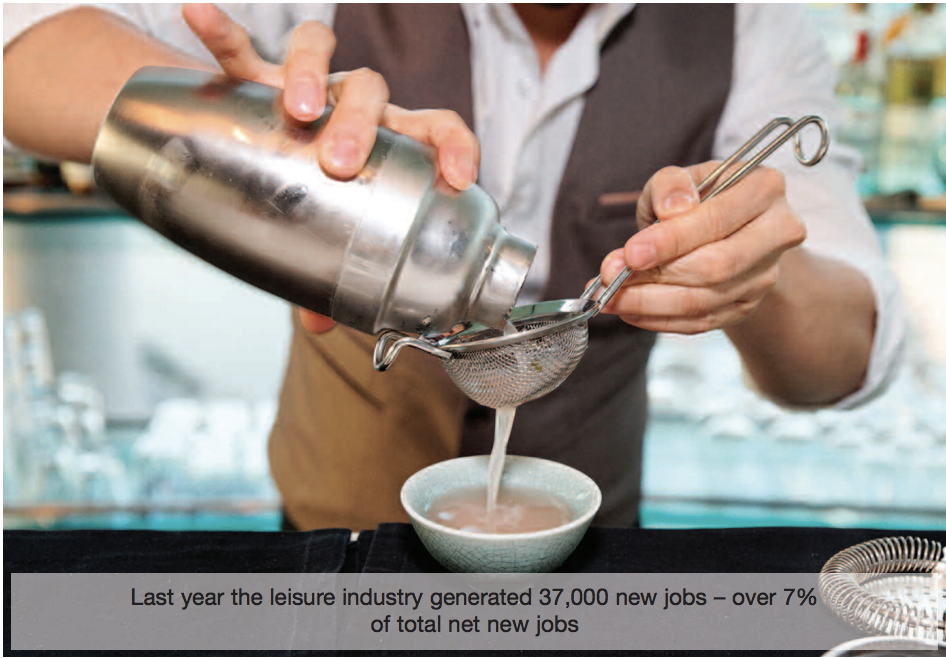 It is always frustrating that Ministers who master their brief are promoted and move one, but it is also a great opportunity to help inform and influence a new set of policy makers and I was asked on the day of the reshuffle what message I would like to leave the new Ministerial team if I had five minutes with them on their first day.
Firstly, I would want to remind them of the economic value of licensed hospitality in the heart of healthy communities and our role in funding vital public services. We are a dynamic, vibrant and progressive industry which accounts for 10% of all jobs, 8% of all businesses and 6% of GDP - but we are an industry of entrepreneurs, with three quarters of our businesses being SMEs. Last year, we generated 37,000 new jobs - over 7% of total net new jobs - and grew by 3.5%.
Secondly, I would give them three ideas for how we could do even more if the government worked with us by:
1. Promoting a fair and flexible property market - by removing tax distortions in the business rates regime, the way in which rents are set on the High Street and removing planning constraints.
2. Reducing the unnecessary costs of doing business - by requiring local authorities to have regard to economic growth in planning and licensing decisions.
3. Unlocking our potential for growth and investment in communities - by removing employerNICs from under 25s to incentivise investment in wages and training.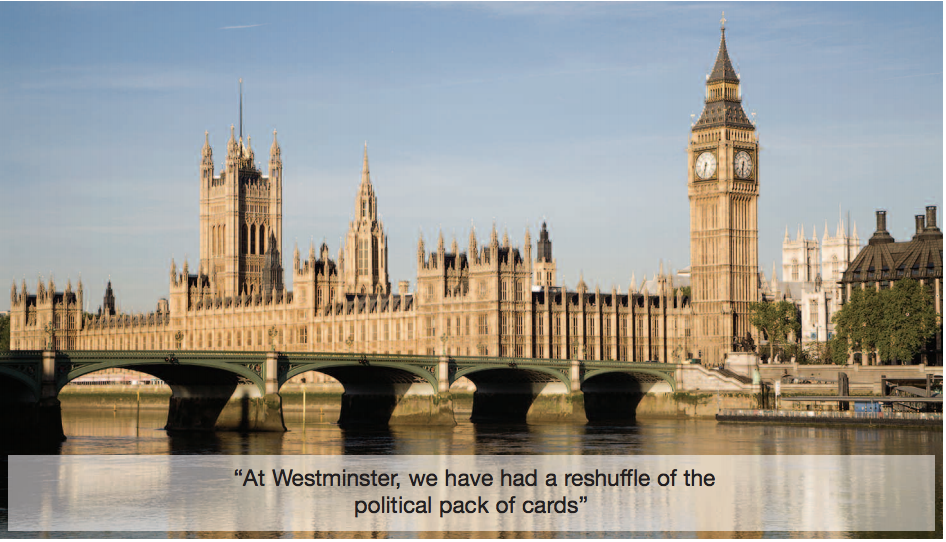 A year makes all the difference
Ufi Ibrahim - Chief Executive, British Hospitality Association
Looking back to this time last year, the contrast could not be more marked. Economically, despite the overwhelming positivity of the post Olympic legacy, the UK was still in the grips of recession. Now, as the UK economy begins to experience the green shoots of recovery, it is time for our industry to step up and make good on the preparations for growth that were made in the tough times.
Hospitality and tourism has always had one eye on the future and one on the past and we are not afraid to communicate our views and beliefs and lobby the groups and individuals who need to hear us. As an industry we champion growth; learn from experience; and embrace innovation. We know that the future of our industry depends on attracting, investing in and developing the future generation through job creation.
Even in the midst of economic depression, our sector stood apart from other sectors through its vision, foresight and ability to work collectively. We certainly have the talent, capability and incentive to create a strong and vibrant future, and at the British Hospitality Association, we have long held the view that the best way to predict the future is to shape it.
We understand the importance of successful relationships and as politicians and mandarins gear up for the 2015 general election, now is the time for our leaders across the hospitality and tourism sphere to work collectively towards a shared vision, utilising joined up thinking to futureproof our industry.
The newly-established Tourism Council, announced by Tourism Minister Helen Grant at the BHA's 2014 Hospitality & Tourism Summit is the result of three years of lobbying work by the BHA. The Council is a partnership between government and industry concerned with improving skills, jobs and boosting enterprise in the industry. By establishing the Tourism Council, the government is affording the hospitality and tourism industry an equivalent voice to other sectors, helping to drive forward the economy.
It is this kind of joined up thinking and action which will help to positively impact across our industry.
Our political capital has never been higher, and we must support the rebalancing of growth beyond London, driving exports, investment and jobs deep into local economies as only ourindustry has proven it has done and continues to do so.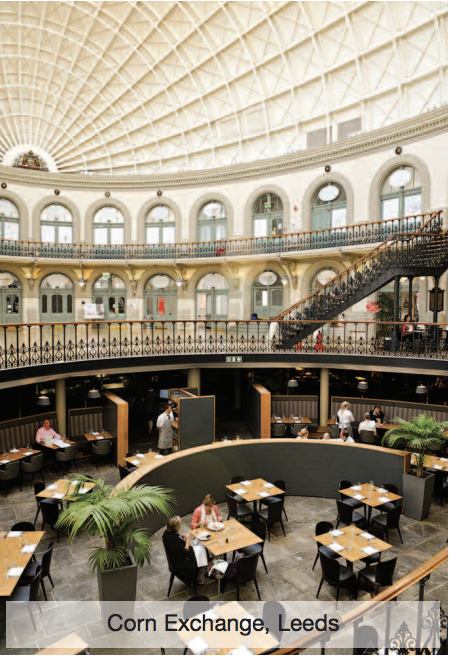 And so our message is simple: We will continue to create valuable jobs for the UK economy. In return, we don't want hand outs but simply the recognition and understanding that tourism is a jobs and growth generator; we want continued support to expand the Big Hospitality Conversation which creates work placements, job opportunities and apprenticeships for young people.
Hospitality and tourism is a major export industry and should be nurtured as such. Improving visa access for tourists and business people alike is absolutely critical to allow more people into the country. And that means we also need faster decision making on additional runway space. We must also continue to ask for a lower rate of tourism VAT to compete in Europe on a level playing field.
These are the issues which matter to our industry.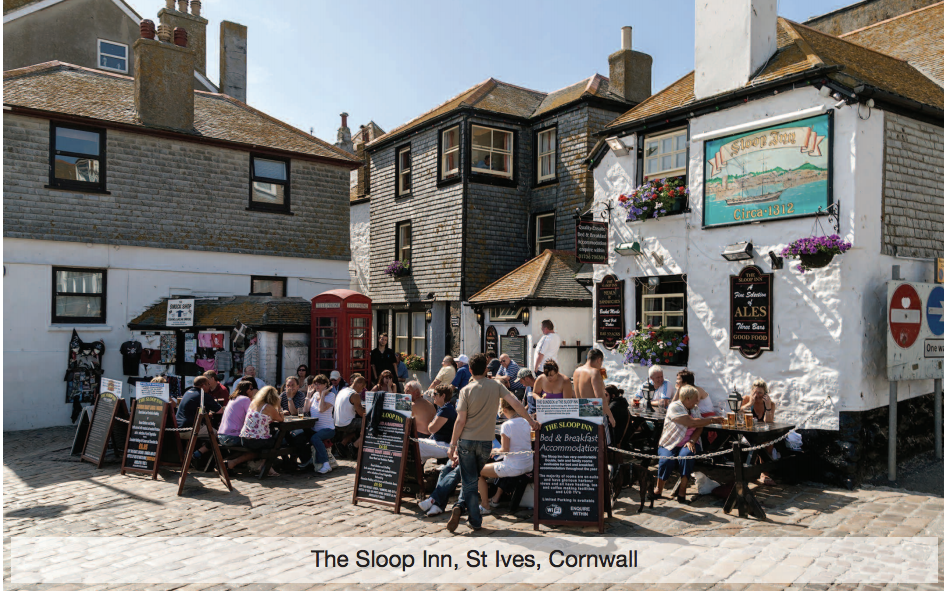 Hotels - Increased activity & diversity
Will Thomas - Associate
With increased activity, there is a growing diversity in the nature and type of property agency, valuation and consultancy services that we are providing to our clients, examples providing a flavour of recent instructions include the following:
Rent Reviews
Advising The Bedford Estates in respect of 15 hotels within Central London.
Advising investor clients in relation to two outstanding Premier Inn rent reviews.
Capital Valuations
Provided formal valuation advice in relation to the luxury 98 key Town Hall Hotel & Apartments in Bethnal Green.
Letting
On behalf of the owner, we let the 21 bedroom Oxford London Hotel, Lancaster Gate, Central London off a guide rent of £165,000 p.a.
Sales
Acting on behalf of the joint liquidators, we sold the freehold interest in the 38 bedroom Isaak Walton Hotel located in the Peak District National Park off a guide price of £995,000. Sold the freehold interest in the 11 bedroom Greenwood Hotel, Northolt, to JD Wetherspoons off a guide price of £2m.
Rating
Acting on behalf of Wildtree Hotels, we secured rateable value reductions resulting in savings amounting to almost £100,000.
Hotel Development
Acting on behalf of the site owner, we are providing marketing and advisory assistance in relation to a proposed new build, 150 bedroom branded hotel opportunity adjacent to Manor House underground station.
Disposal Advisory
We are providing valuation, advisory and negotiation services to Transport for London in relation to two hotel development sites.
Valuations
Concluded the valuation of a portfolio of 3 and 4 star branded and unbranded hotel investments located throughout the South East for secured lending purposes.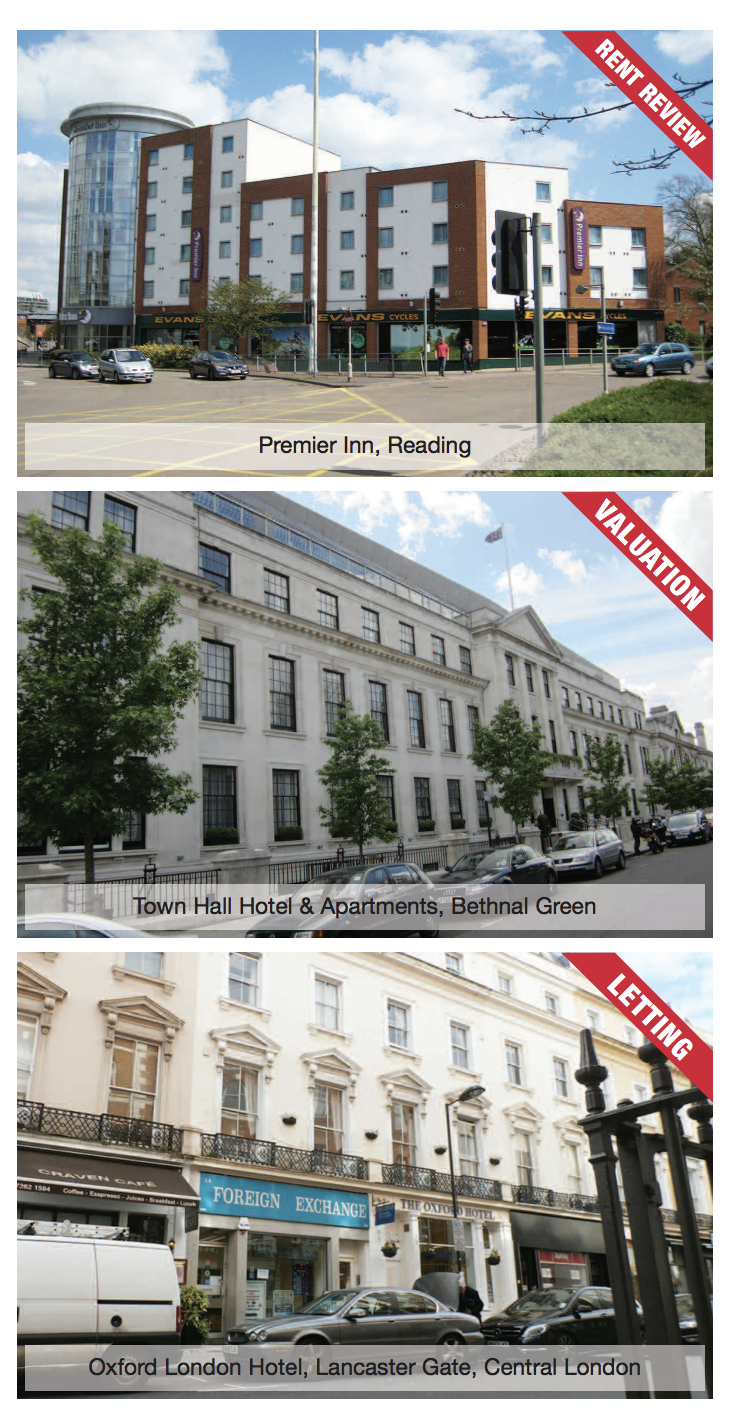 Restaurants - Locally sourced
Rosie Hallam - Surveyor
Tourism numbers are rising dramatically and London is set to become the most visited city in the world in 2014 (MasterCard Global Destinations Cities Index). Understandably the capital's leisure sector has grown and new independent corporate brands emerged.
Outside of the Capital, the restaurant market has historically not demonstrated the same degree of acceptance towards new trends, but now change is in the air. In fact many new operations have established a foothold in the regions and are seeking to bring their brands of hospitality to the Capital. Living Ventures, the established northern based restaurant group, is a prime example of this.
The challenge is whether many of the more recent emerging brands coming out of London will flourish and survive in the smaller cities around the country. Can they adapt their concepts to a different demographic? The answer in most instances is yes.
There has been a shift in consumer demand, aligned with a recognition from operators of the potential that these cities present. The institutional landlords have also played a role through the development of shopping centres, many now boasting multi faceted leisure offerings with dedicated restaurant streets. The Liverpool ONE scheme is a great example of this with recordresults for 2013. Sales from restaurants and cafes were up 13% year on year having attracted the likes of Bill's, Ed's Easy Diner and Byron. Leeds Trinity has also put itself on the map boasting 30 restaurants and cafes alongside its retail offering.
In many of these schemes, the flagship outlets are not just the usual parade of mass market brands. The likes of The Botanist and The Alchemist in Leeds have managed to rival their London equivalents with high quality design delivering attractive restaurants. A similar success story can be found on the traditional High Street. Earlier this year, in Manchester, The French and Manchester House battled it out in the public eye aiming to become the city's first Michelin starred restaurant. Such innovative gastronomy and high calibre restaurants demonstrate the change in consumer preferences in recent years. So clearly London is an expensive and highly sought after city that runs the risk of becoming overheated and over competitive, particularly fornew start ups and independent restaurateurs. Possibly for these reasons some operators haveactively sought to either branch out or establish themselves in the smaller towns around theedge, a stance taken by fledgling casual Thai concept, Giggling Squid, which launched in Hove in 2009 and now stands at 10 sites spread across towns in the south of the country. Whilst it may look to tickle the boundaries of the Capital, it is yet to venture further in.
London will undoubtedly continue to retain its allure to the majority of new operators but as the smaller UK towns and cities continue to reinvent themselves, we'll see many more choosing to set up shop there instead of in the hotbed that is our Capital.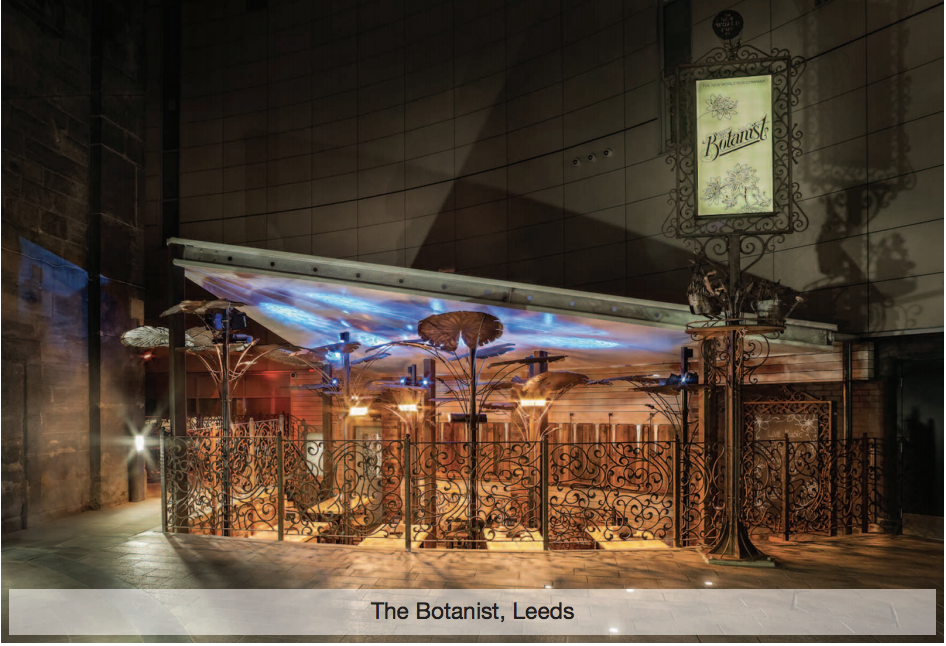 Investments - Turning up the heat
Martin Willis - Managing Director
Today, as six months ago, the investment market for leisure property is buoyant and active, particularly in London: this is the result of a mix of investor demand, notably foreign investment, operator confidence and high residential values.
However, many economists are predicting an early rise in Base Rate, and the Governor of the Bank of England is predicting 2.5% to 3% as the "new norm". Gordon Brown told us in the late 1990's that it was the end of boom and bust, and kept saying it up until 2006! Notwithstanding, it surprises me how low some Central London yields have been in recent months.
It may be understandable for an investor/developer who buys with the sole intention of obtaining vacant possession at the earliest opportunity to redevelop the property, but when redevelopment is unlikely, sub 4% yields seem very warm.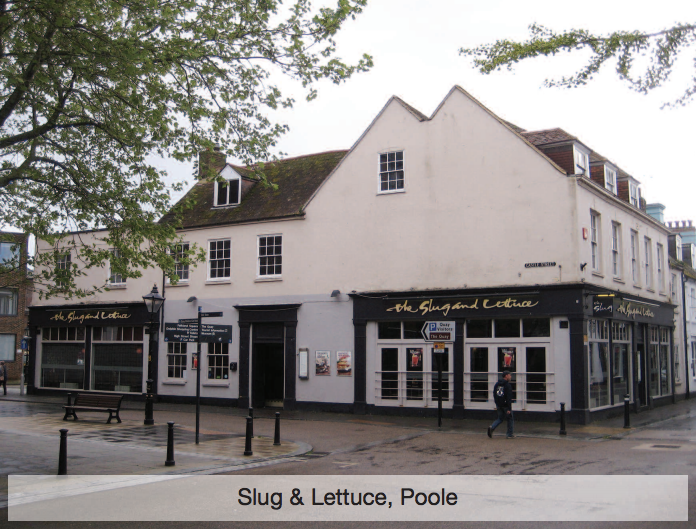 What is pleasing is that we are beginning to see more activity in the regions. Again, a result of improving trading and investor confidence. Fleurets recently acted for a pension fund in the acquisition of 15 investments let to Stonegate Pub Company Ltd. The portfolio has been acquired by the investment managers OLIM Property Limited on behalf of discretionary pension fund and investment trust clients in an off market transaction totalling £28.27m, which reflects a 6.31% net initial yield. The portfolio contains six Slug & Lettuce's, four Yates's and five unbranded pubs located throughout England and Scotland with a total rent of £1,887,882per annum. The leases also benefit from indexed uplifts throughout their 25 year term. Stonegate Pub Company is one of the largest managed pub companies in the UK with an estate of over 620 pubs including over 260 freehold and long leasehold pubs.
Matthew Oakeshott, Chairman of OLIM Property said: "This is our kind of deal. We were offered it direct with the full facts at a realistic price by a committed seller for an immediate decision. We said yes in a day, and got our skates on from London to Cheltenham and Poole to Perth with our team of advisers to get it done in 10."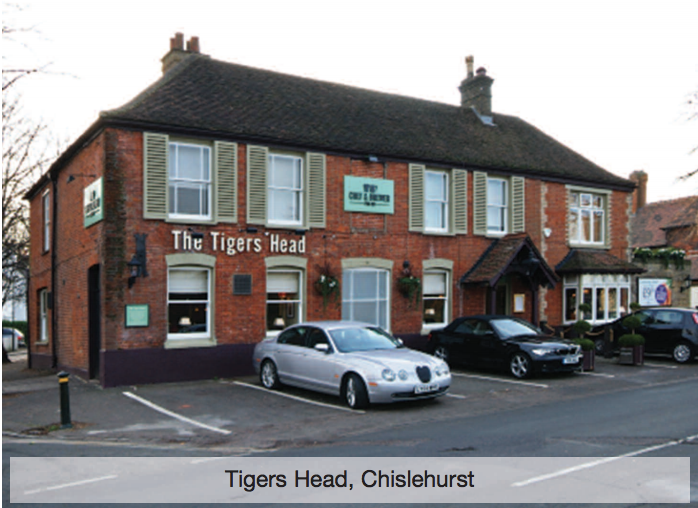 A further growing trend that is driving yields down is a trait of some of the traditional family brewers looking to acquire sites for future occupation. If they can acquire the freehold from an investor and the lease has more than five years to run, they can seek to repossess the property at lease end for their own trading purposes. This has implications for some of the quoted managed operators who are quickly realising that they need to maintain good relations with their landlords or risk losing the business in the future.
We are also seeing several larger companies looking to buy freeholds where they occupy as lessees, especially when the rent is above current market levels. Evidence of this trend saw Fleurets act on behalf of the Spirt Pub Company in the purchase of the freehold investment of the Tigers Head, Chislehurst in August, where Spirit were the incumbent tenant. "The site is a high quality managed house in a strong drive-to location," said Ed Sandall, Associate at Fleurets. "We constructed an 'off-market' deal, leveraging our relationship with both the freehold owner and the Spirit Pub Company to the mutual benefit of both parties."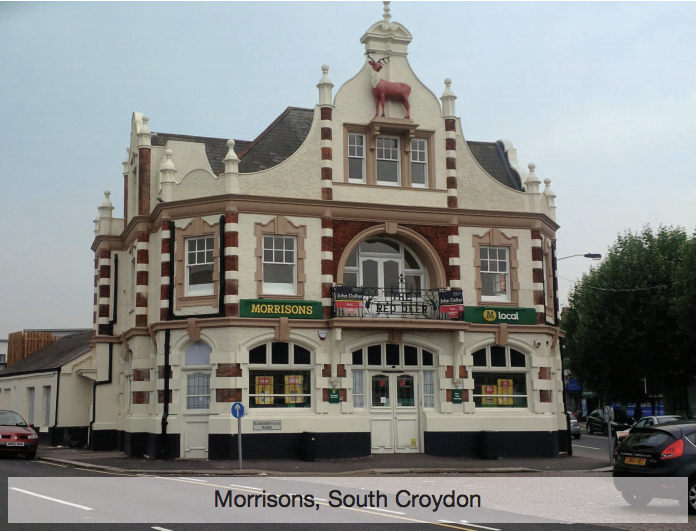 The convenience store market continues to be buoyant which has driven yields down aggressively. The ability to change the use of a public house to a convenience store has meant that all the main supermarket chains have been seeking sites. Average yields of circa 7% two years ago are now down to sub 6% for prime sites.
Fleurets activity also continued in this sub sector, which saw the sale, on behalf of Peveril Securities Ltd, of freehold investment of the former Red Deer public house on Brighton Road, Croydon, which is now let to Wm Morrison Convenience Stores Ltd. The property was purchased by a private client of the Prideview Group, achieving a net initial yield of 6%. The lease is for a term of 15 years from October 2013 at an initial rent of £80,000 per annum.
Graeme Bunn, Director and Head of Professional Services at Fleurets, comments: "The sale demonstrates the continued strength of the market for new, well let, convenience stores, with index-linked rental income."
The hotel investment market is beginning to recognise some of the growing smaller hotel operators, particularly in the boutique market. Good operators often do not have the capital toacquire businesses and grow their operations: involving friendly asset investors, who are more able to attract traditional bank funding, is a growing trend.
Investment in the restaurant sector tends to largely be centred on the growing leisure park operations (shopping centres with private equity backing), particularly favoured by the branded restaurant chains, rather than individual restaurants. Investment in a conglomeration of restaurants operated by different companies spreads the risk to the investor. Investor appetite for core investment stock in this sub sector remains strong as evidenced by the purchase of the Pizza Express, Church Street, Luton in May reflecting a net initial yield of 4.45%. The property is let to Pizza Express Ltd until 2029 without breaks.
Finally, the latest sign of confidence in the leisure property sector is the creation of a new company, Otium Real Estate. The company is seeking to raise circa £200m to buy freehold and long leasehold interests let to leisure operators.
The target market is not just pubs and restaurants but traditional leisure users such as leisure parks, cinemas and gyms.
The appetite is clear for the leisure sector, with purchasers actively competing for limited good quality stock. Lets hope the market doesn't over heat for the sake of everyone.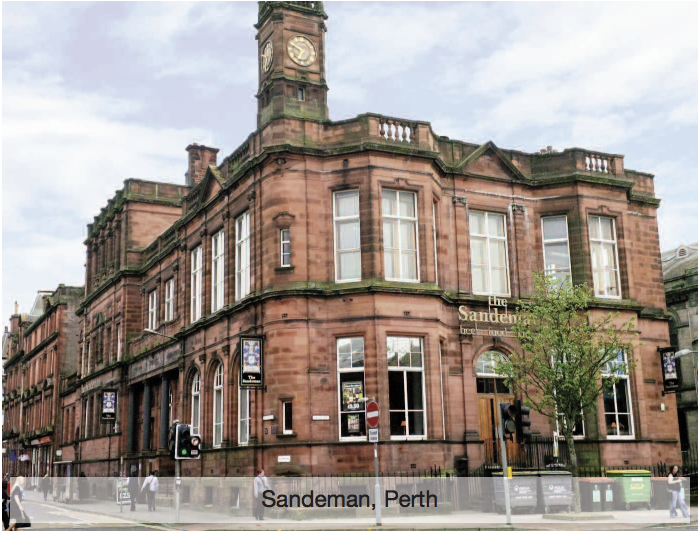 Pubs - Mixed recovery, mixed market, but where is the value?
Simon Hall - Director
It seems common place to refer to the recession as being over these days and with continued growth in GDP, share prices back at the levels of yesteryear and record highs in house prices, who's to say this is wrong?
If you delve a little deeper than the headline stats, however, you will soon understand that you can't generalise. It is not the same across the country, across the sectors or even across different types of pub operation.
House prices, employment levels and economic activity are not the same across the country and that's the difficulty the government faces when it tries to curb the excessive growth in London whilst still attempting to stimulate economic activity in the parts "Capital fever" can't reach. This is especially the case when the tools at their disposal are blunt.
These mixed economic conditions are continued in the mixed public house sector. There are certain types of tenure and operation that are in high demand, with national operators boosting acquisition teams in the fight for the best sites, yet there are other types of proven profitable businesses where there is no market other than at bottom end prices.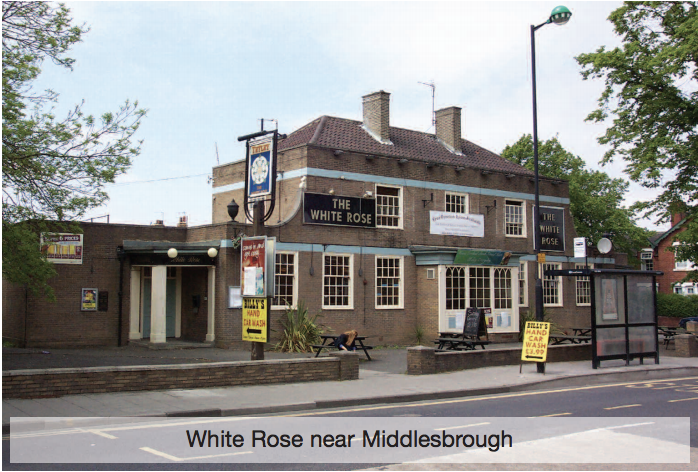 It's no secret that large managed food operations are in most demand. M & B, Spirit, GK, Marston's, Stonegate are leading the way. Freehold, wet led community operations with potential for high volume sales are also in demand, at the right price, where a big refurbishment can transform the business, as demonstrated by JDW, Amber Taverns and Weir Inns.
Where the gap in the market is, however, is for the successful operational pubs that do not suit the branded food or value wet led concepts. The market for these pubs remains very thin in many parts of the country and as a result returns of 20% for freehold and 50-100% for leasehold can be achieved by purchasers who have the funding, experience and vision to swim against the tide and can see where the value is.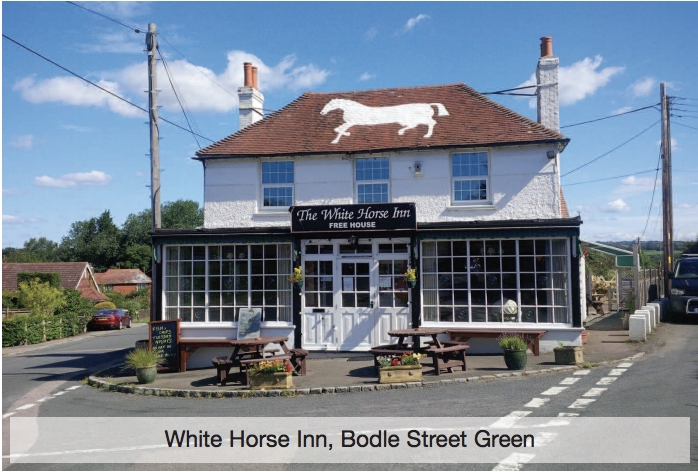 Leisure - Shall we dance?
Graeme Bunn - Director
The first eight months of 2014 witnessed significant activity in the UK leisure and hospitality sectors. Corporate transactional activity has been particularly noticeable with high profile deals in the pub sector involving Greene King, Mitchells & Butlers and Marston's. Similar activity has been witnessed in the restaurant sector, with the sale of Pizza Express and the marketing of Strada by Tragus, and in the hotel sector, with the high profile sale of the Grand Hotel, Brighton and the successful floatation of easyHotel. This buoyant overview is nothowever, replicated in the nightclub sub sector of the leisure market.
No Saints, the operator of Wonderland nightclubs and Jam House led by Luminar founder Stephen Thomas, underwent a prepack administration in July. Administrator FRP Advisory began a sale process in late June with 26 interested parties issued with details of the business. Final offers were submitted at the start of July with No Saints' existing management bidding £1,730,000 and successfully acquiring the seven trading sites under a vehicle called Exeat Leisure. The administrator had been advised that No Saints seven trading sites had a value of between £1,015,000 and £1,550,000 on an Ebitda multiple of one to two times. Although only leasehold interests, the low Ebitda multiple, particularly when compared to the pub or restaurant sector, highlights the lack of purchaser appetite for nightclubs.
In contrast, Luminar reported in May that it more than doubled annual pre-tax profits in the 12 months ending February 2014, growing to £3.4m from £1.3m. Revenues fell 1.8% as promotional activity was reduced but as Peter Marks, Chief Executive of Luminar, commented Britons still "love going dancing", insisting that nightclubs are not a relic of the 1980's and 90's. The key to success is perhaps highlighted by the investment undertaken by Luminar, who have been spending £4m - £5m refurbishing the 55 nightclubs bought out of administration at the end of 2011. So whilst it seems we still enjoy a night out "throwing a few shapes", it appears we are only prepared to do so in venues which sparkle as much as the customers jewellery.