Click here to view the complete PDF
A review of the hotel property sector alongside a taster of completed transactions, current instructions and professional advisory work.
In this issue:
- Onwards and Upwards? - Head of Hotels Paul Hardwick reviews the current economic climate and the impact upon the hotel industry.
- Deal Activity - Andrew Whelan summarises the deal activity from the past six months.

Onwards and Upwards?
The hotel sector is anticipated to deliver transaction volumes over £5billion in 2017, approaching 30% ahead of last year; supported by prevailing economic conditions, strong hotel trading levels, low interest rates and a wealth of capital competing for limited numbers of investment opportunities.
Whilst many challenges are standing on the doorstep, current conditions are encouraging strong purchaser demand and driving a broad spectrum of activity, for the time being at least!
If you were lucky enough to go abroad for your holiday this year then, like me, you probably found yourself at some point moaning about the poor exchange rate. However, as a UK hotelier, you are more likely thanking your lucky stars!
The weak pound that ensued after the Brexit Referendum has made the UK better value for money to international visitors, which has particularly benefited London and key tourist destinations. The growing global economy and ongoing economic recovery in continental Europe is also continuing to encourage international travel. The result is significantly increased visitors to the UK, inbound passenger numbers having grown by around 7% in the last 12 months compared with the previous year.
More so than for London hotels, provincial hotels are closely aligned to the state of the UK and local economies, such businesses having a greater reliance on domestic demand, particularly from the corporate segments, including meetings and conferences.
As a result of the uncertainty around Brexit and the slowing UK economy, alongside concerns over inflation and rising interest rates, there is growing pressure on the consumer's wallet, which in turn has, and will, subdue hotel spending. That said, the negative effects have, todate, seemingly been outweighed by the number of visitors making the most of the weak pound.
A significant headwind for hotel performance over coming years is the rapidly growing supply of new hotels, with room numbers anticipated to increase by over 15,000 across London andover 20,000 regionally during the course of the next couple of years. As branded budget hotels dominate this pipeline, mid-scale hotels probably face the greatest challenges. In addition tothis there is the growing presence of accommodation available in the sharing market and the rapidly growing serviced apartment sector.
Despite these challenges, London hotels have witnessed year on year growth in RevPar since2010 and in regional hotels since 2012, with current levels broadly tracking in line with the pre-recessionary peak in real terms.
Trading forecasts for both London and provincial hotels remain positive for the next couple ofyears, albeit slowing, beyond this the future lays in the hands of Brexit.
Top line performance is, however, only part of the story, as driving profitability continues to bea challenge. Of particular concern to hoteliers are rising costs of goods as effects of the weakpound filter through to the supply chain, the 2017 rating re-valuation begins to bite and wagecosts are tracking in the wrong direction as the industry faces recruitment shortages alongsidethe effect of the National Living Wage.

Deal Activity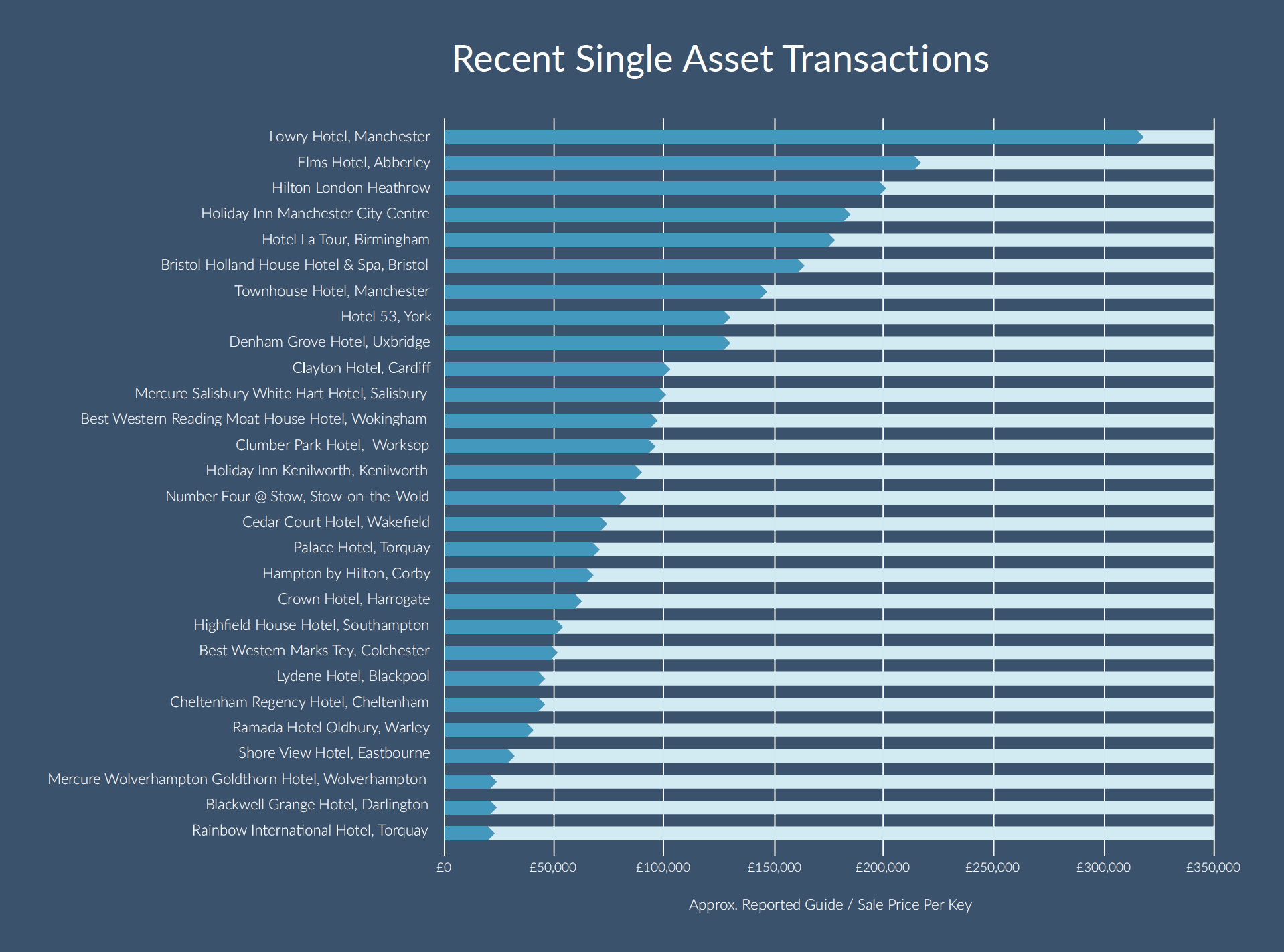 Thus far, 2017 has witnessed relatively few portfolio transactions, most notably the sale of Generator Hostels to Queensgate Investments for a reported £395million; FICO Castleacquired the 13 hotels owned by Crerar Hotel Group and, more recently, Aprirose acquired the 26 hotel Q Hotels portfolio for a reported £520million (£141,200/key). As further portfolios are rumoured to be in the market, the number of such deals is likely to increase before the year is out.
However, overall we expect 2017 to be a year dominated by single asset transactions, as wehave witnessed significant growth in transaction volumes relating to smaller and midscale hotel assets, many of which don't make the headlines.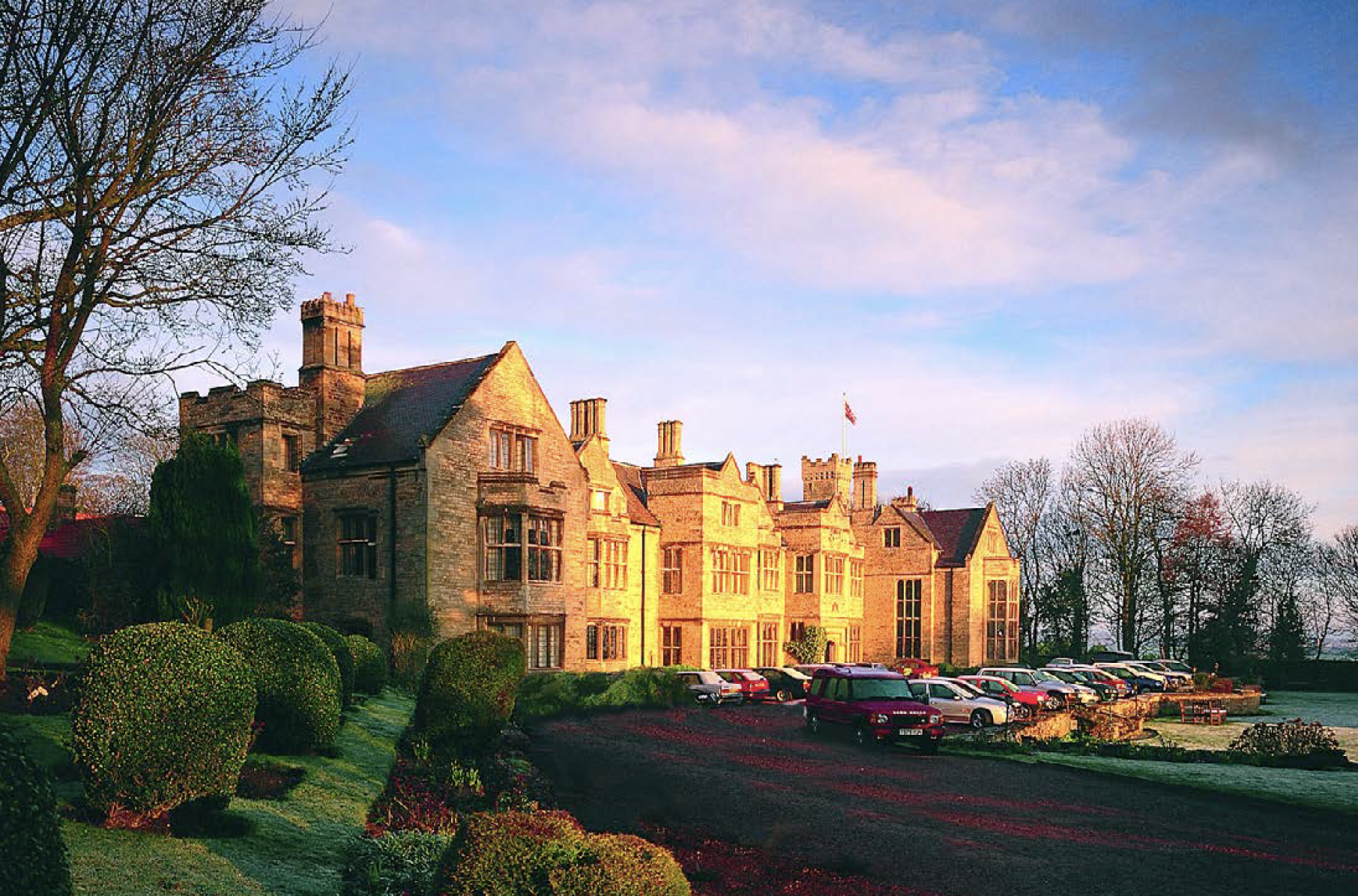 Redworth Hall, part of The Cairn Collection
This is perhaps a reflection of the shift in purchaser profile as hotel operators, investors and high net worth individuals take the centre stage as a dominant buyer force.
Whilst buyer requirements often crossover in this segment of the market, it is individual operational and investment strategies that are often the differentiating factors when appraising new opportunities. Of course, property condition alongside a track record of trade and profit performance are fundamental characteristics that typically form the focus of buyer's deliberations, however buyers are playing to their strengths and concentrate on their particular expertise, funding position and return expectations.
For example, demand is currently strong for properly priced, underinvested and underperforming hotels with turnaround potential, where experienced buyers can capitalise on untapped quick wins through improved management, operational efficiencies and refurbishment/rebranding. Many well funded operators are making the most of buying and rebranding second hand stock rather than building new.
Very active in the current market are the smaller and expanding hotel owner/operators, for example Cairn Hotels, Nine Group, Ashley Hotels and Michels & Taylor, all having invested substantially in significant purchases recently.
With positive trading conditions forecast for the next couple of years, we can reasonably expectthat activity in this segment of the market will continue, at least in the short term, albeit battlingagainst the much reported headwinds emanating from Brexit.